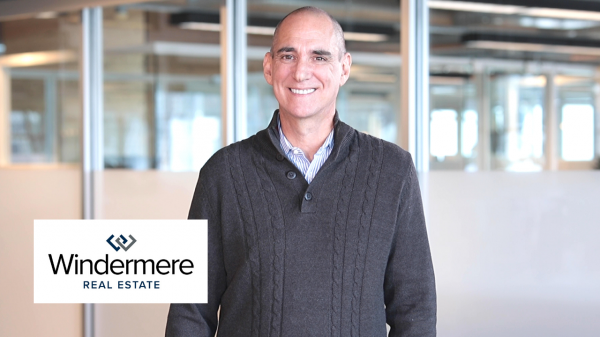 On Wednesday April 22nd you are invited to a special online event with Windermere's Chief Economist Matthew Gardner.
He will be giving his insights into the U.S. economy and what that means for real estate along the Front Range of Colorado.
You will hear the answers to the biggest questions we are hearing from clients now like "do you think housing prices will crash?"
This event is exclusively for clients and friends of Windermere Real Estate. To receive the registration link simply comment on this blog or reach out to your Windermere real estate broker.
Many of you have heard Matthew speak at our Market Forecast events we hold each year in January. He is famous for making complex economic dynamics very simple to understand.
You will get useful and valuable information which will give you clarity about where the market is headed and when we can expect the economy to improve.
For example Matthew predicts unemployment to hit 15% by the end of June, but then to improve to 8% by year-end and 6% by this time next year.
Again, if you would like the link just comment on this blog or reach out to your Windermere broker.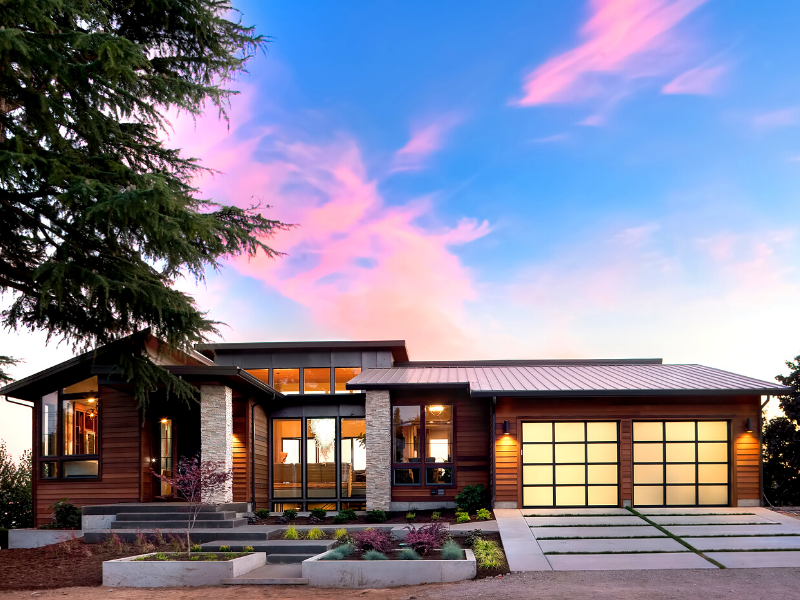 Sleek, sustainable design, open concept floor plans, minimalism, and eco-conscious thinking are defining characteristics of modern architecture. Recently, modern design concepts in home building have become more popular, and the resurgence of interest in modern real estate has followed suit.  
These characteristics are what define Contemporary Architecture: 
Clean geometric lines: At the heart of modernist values lies the simplification of form. Modernist homes have a very 'linear' feel with straight lines and exposed building materials. Furnishings and adornment reflect this value, incorporating vibrant, geometric and abstract designs. 
Smaller, multifunctional spaces: With the Tiny House subculture consistently on the rise, and the new generation of homeowners expressing a desire to move away from the sprawling dwellings of the past, multifunctional living spaces are a must for modern homes. Built-in storage is commonly used to reflect this multi-purpose; space-saving feel. 
Eco-conscious: Modern homes are well–suited for technological and green upgrades, as well as eco-friendly building materials and energy efficient practices, and flat roofs to accommodate solar power. A new trend is to bring nature into each room for a calming, soothing effect. Large windows are abundant in modern architecture, allowing light to fill and expand the interior space, bringing the natural world indoors. 
Post-and-beam structure: Exposed wood posts and ceiling beams are classic elements in modern architecture. This style of building has been around for thousands of years; however, modern homes significantly emphasize the structure, rather than hiding the bones behind drywall. In new modern homes the post-and-beam structure can be made of concrete, iron or other materials. The visible horizontal and vertical beams reinforce the clean geometric lines of the space. 
Open concept:  Modern design strives to "open" the space by eliminating enclosed rooms. A common tactic is to open the kitchen and dining room into an open living space, allowing the spaces to flow into one another. 
Minimalism: With open and connected modernist spaces, careful curation of furniture, adornments, and household objects is paramount to incorporating the modernist aesthetic. Generally, modernist homes have art and furniture that reflects the clean geometric lines and the natural materials of the architecture, leaving less space for clutter. Minimalist philosophies encourage few household items that serve both form and function, which work well within this design and architectural style. 
Image Source: G-Stock Studio
Whether you're a first-time homebuyer or you currently own and are looking for a new home, the ideas below will help you better navigate that all-important first step: Finding a property that is both appealing and affordable.
The search for a new home always starts out with a lot of excitement. But if you haven't prepared, frustration can soon set in, especially in a competitive real estate market. The biggest mistake is jumping into a search unfocused, just hoping to "see what's available." Instead, we recommend you first take some time to work through the four steps below.
Step 1: Talk to your agent
Even if you're just thinking about buying or selling a house, start by consulting your real estate agent. An agent can give you an up-to-the-minute summary of the current real estate market, as well as mortgage industry trends. They can also put you in touch with all the best resources and educate you about the next steps, plus much more. If you are interested in finding an experienced agent in your area, we can connect you here.
Step 2: Decide how much home you can afford
It may sound like a drag to start your home search with a boring financial review, but when all is said and done, you'll be glad you did. With so many people competing to buy what is available, it's far more efficient to focus your search on the properties you can afford. A meeting or two with a reputable mortgage agent should tell you everything you need to know.
Step 3: Envision your future
Typically, it takes at least five years for a home purchase to start paying off financially—which means—the better your new home suits you, the longer you'll most likely remain living there.
Thinking of your near future, what life events do you anticipate in the next five or six years? If you're planning to add to the family or change careers, or even rent out a portion of your home to others, share this information with your real estate agent. They will be able to help you evaluate your current and future needs to help find the best home that you can grow into.
Step 4: Visualize your ideal home
When it comes to this step, be realistic. It's easy to get carried away dreaming about all the home features you want. Try listing everything on a piece of paper, then choose the five "must-haves," and the five "really-wants."
For more tips, as well as advice geared specifically to your situation, connect with an experienced Windermere Real Estate agent by clicking here.