Image Source: Canva
Most of us tend to think of air pollution as something that occurs outdoors where car exhaust and factory fumes proliferate, but there's such a thing as indoor air pollution, too. Since the 1950s, the number of synthetic chemicals used in home products have increased drastically, while homes have become much tighter and better insulated. As a result, the EPA estimates that Americans, on average, spend approximately 90 percent of their time indoors, where the concentrations of some pollutants are often two to five times higher than typical outdoor concentrations. 
Luckily, there are many ways to reduce indoor air pollution. We all know that buying organic and natural home materials and cleaning supplies can improve the air quality in our homes, but there are several other measures you can take as well. 
How pollutants get into our homes 
Potentially toxic ingredients are found in many materials throughout the home, and they leach out into the air as Volatile Organic Compounds, or VOCs. If you open a can of paint, you can probably smell those VOCs. Mold is a VOC that can build up in the dampest parts of your home like the laundry room or crawl spaces. Another example is the "new car smell" that seems to dissipate after a while, but VOCs can "off-gas" for a long time, even after a noticeable smell is gone. 
Many materials used to build a home contain chemicals like formaldehyde, toluene, xylene, ethanol, and acetone, and even lead. VOCs can also be in the form of pet dander or dust. Fortunately, VOCs from building materials dissipate over time. For that reason, the highest levels of VOCs are usually found in new homes or remodels. If you are concerned about VOCs, there are several products you can buy that are either low- or no-VOC. You can also have your home professionally tested. 
How to reduce VOCs in your home 
Choose your building materials wisely  
– Use

 tile or solid wood

 for flooring

—hardwood, bamboo, or cork

– C

hoose solid wood or outdoor-quality plywood that uses a less toxic form of formaldehyde.

 

– Choose low-VOC or VOC-free paints and finishes

 
Purify the air  
– Make sure your rooms have adequate 

ventilation, air

 out newly renovated areas for at least a week

 

– Clean ductwork and furnace filters regularly

 

– Install air cleaners if needed

 

– Use only environmentally responsible cleaning chemicals

 

– Plants are a natural solution to help clean the air

 

– Air out freshly dry-cleaned clothes or choose a "green" cleaner

 
Pick the right carpet 
– Choose

 "Green Label" carpeting or a natural fiber such as wool or sisal

– Use nails instead of glue to secure carpet

 

– Install carpet LAST after completing painting projects or wall coverings

– Air out newly carpeted areas before using  

– Use a HEPA vacuum or a central vac system that vents outdoors

 
Prevent mold  
– Clean up water leaks fast

 

– Keep 

humidity below 60 percent

, using dehumidifiers if necessary

 

– Refrain from 

carpet

ing

 rooms that stay damp

 

– Insulate pipes, crawl spaces, and windows to eliminate condensation

 

– Use 

one-half cup of bleach per gallon of water

 to kill mold in its early stages

 
If you would like to learn more about VOCs and indoor air quality, please visit http://www.epa.gov/iaq/.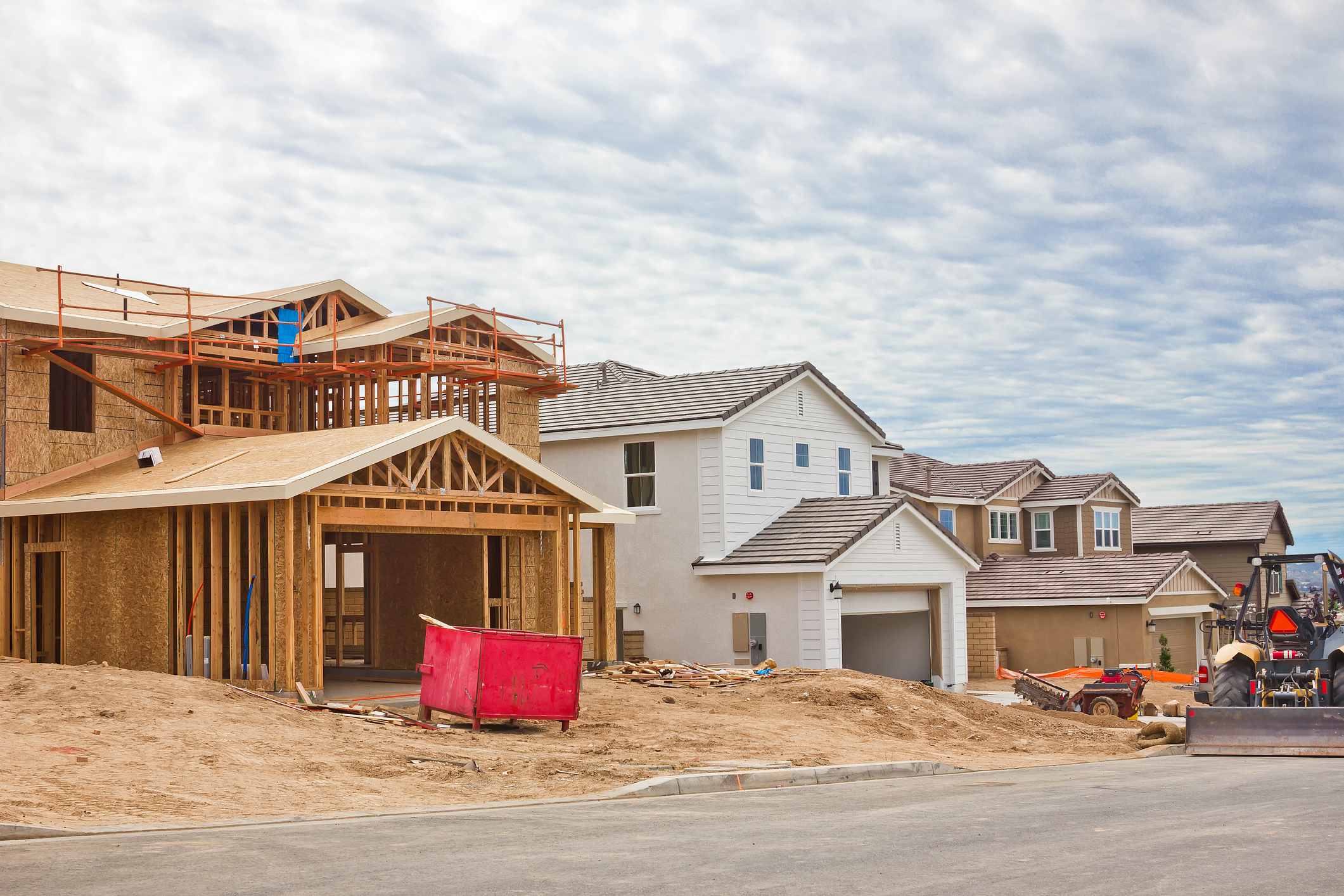 Sales of new homes have jumped to their highest levels in 14 years.
The annualized rate of single-family new construction homes is now at 901,000 according to the new Census Bureau report.
This means that across the U.S., at the current pace of sales, there will be almost 1,000,000 new homes built and sold over the next 12 months.
This pace is 36% higher than one year ago and the highest it has been since the end of 2006.
Given the low inventory levels of previously-owned homes that most of the Country is experiencing, this uptick in new home activity is welcome news.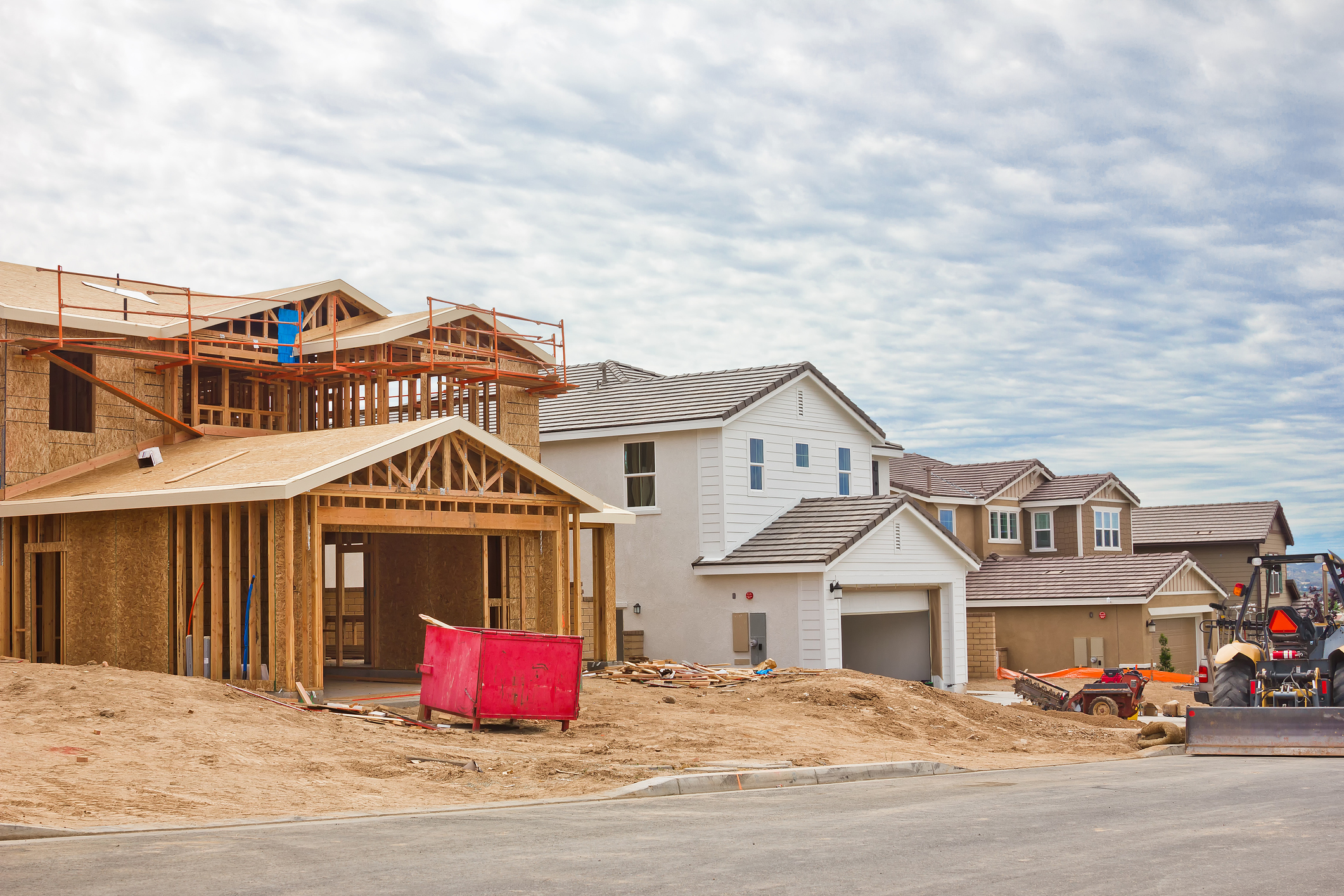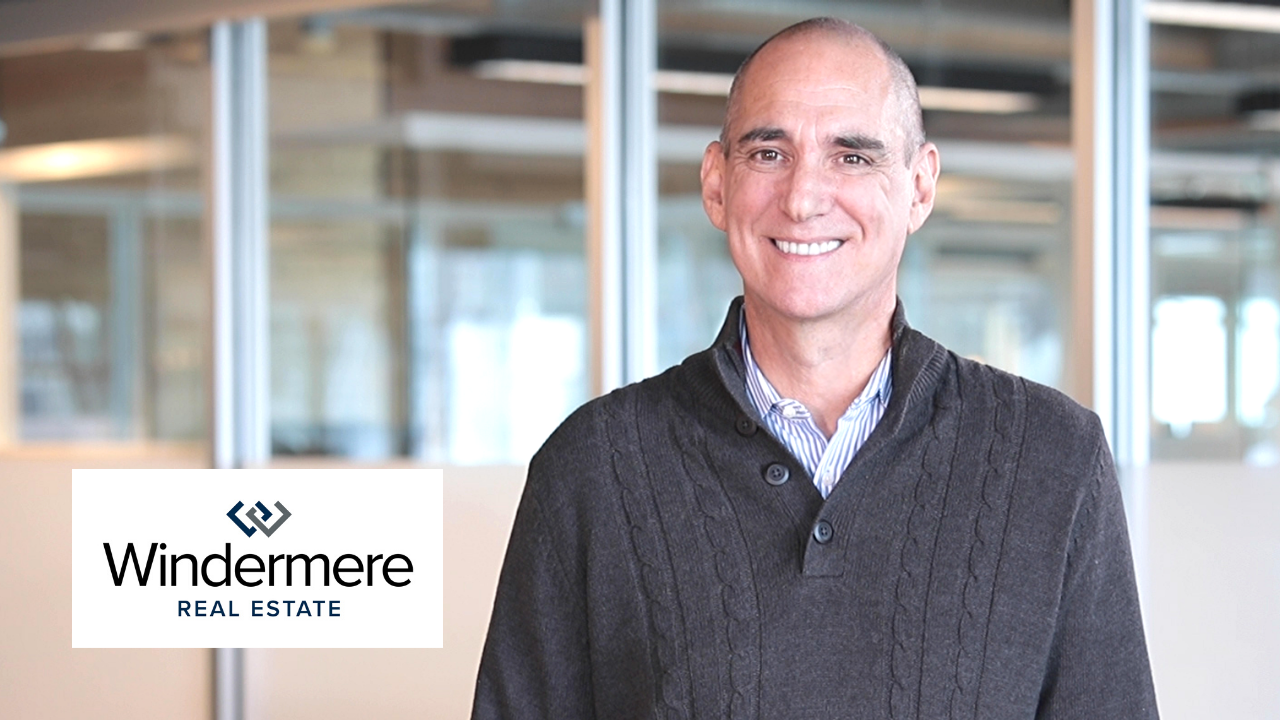 As we head toward the end of the year, it's time to recap how the U.S. economy and housing markets performed this year and offer my predictions for 2020.
U.S. Economy
In general, the economy performed pretty much as I expected this year: job growth slowed but the unemployment rate still hovers around levels not seen since the late 1960s.
Following the significant drop in corporate tax rates in January 2018, economic growth experience a big jump. However, we haven't been able to continue those gains and I doubt we'll return to 2%+ growth next year. Due to this slowing, I expect GDP to come in at only +1.4% next year. Non-residential fixed investment has started to wane as companies try to anticipate where economic policy will move next year. Furthermore, many businesses remain concerned over ongoing trade issues with China.
In 2020, I expect payrolls to continue growing, but the rate of growth will slow as the country adds fewer than 1.7 million new jobs. Due to this hiring slow down, the unemployment rate will start to rise, but still end the year at a very respectable 4.1%.
Many economists, including me, spent much of 2019 worried about the specter of a looming recession in 2020. Thankfully, such fears have started to wane (at least for now).
Despite some concerning signs, the likelihood that we will enter a recession in 2020 has dropped to about 26%. If we manage to stave off a recession in 2020, the possibility of a slowdown in 2021 is around 74%. That said, I fully expect that any drop in growth will be mild and will not negatively affect the U.S. housing market.
Existing Homes
As I write this article, full-year data has yet to be released. However, I feel confident that 2019 will end with a slight rise in home sales. For 2020, I expect sales to rise around 2.9% to just over 5.5 million units.
Home prices next year will continue to rise as mortgage rates remain very competitive. Look for prices to increase 3.8% in 2020 as demand continues to exceed supply and more first-time buyers enter the market.
In the year ahead, I expect the share of first-time buyers to grow, making them a very significant component of the housing market.
New Homes
The new-home market has been pretty disappointing for most of the year due to significant obstacles preventing builders from building. Land prices, labor and material costs, and regulatory fees make it very hard for builders to produce affordable housing. As a result, many are still focused on the luxury market where there are profits to be made, despite high demand from entry-level buyers.
Builders are aware of this and are doing their best to deliver more affordable product. As such, I believe single-family housing starts will rise next year to 942,000 units—an increase of 6.8% over 2019 and the highest number since 2007.
As the market starts to deliver more units, sales will rise just over 5%, but the increase in sales will be due to lower priced housing. Accordingly, new home prices are set to rise just 2.5% next year.
Mortgage Rates
Next year will still be very positive from a home-financing perspective, with the average rate for a 30-year conventional, fixed-rate mortgage averaging under 4%. That said, if there are significant improvements in trade issues with China, this forecast may change, but not significantly.
Conclusion
In this coming year, affordability issues will persist in many markets around the country, such as San Francisco; Los Angeles; San Jose; Seattle; and Bend, Oregon. The market will also continue to favor home sellers, but we will start to move more toward balance, resulting in another positive year overall for U.S. housing.
About Matthew Gardner:
As Chief Economist for Windermere Real Estate, Matthew Gardner is responsible for analyzing and interpreting economic data and its impact on the real estate market on both a local and national level. Matthew has over 30 years of professional experience both in the U.S. and U.K.
In addition to his day-to-day responsibilities, Matthew sits on the Washington State Governors Council of Economic Advisors; chairs the Board of Trustees at the Washington Center for Real Estate Research at the University of Washington; and is an Advisory Board Member at the Runstad Center for Real Estate Studies at the University of Washington where he also lectures in real estate economics.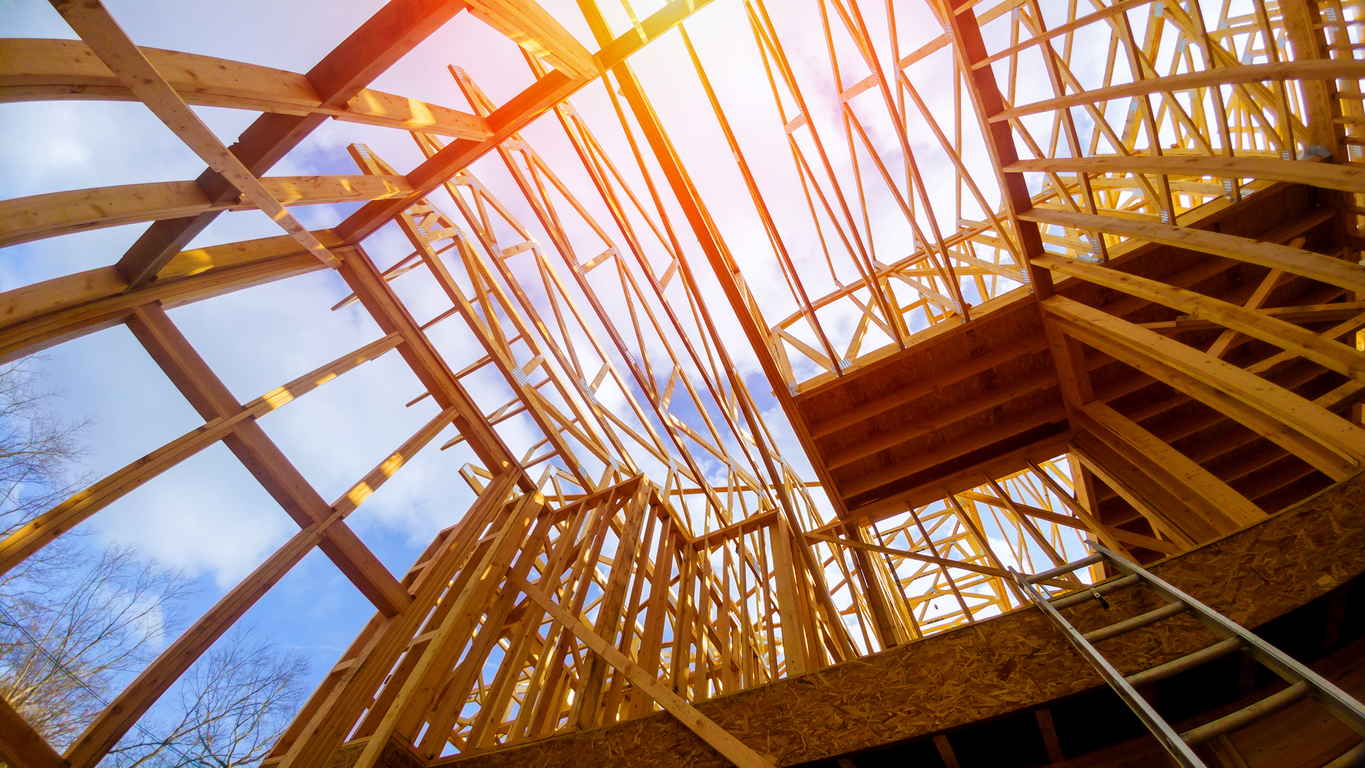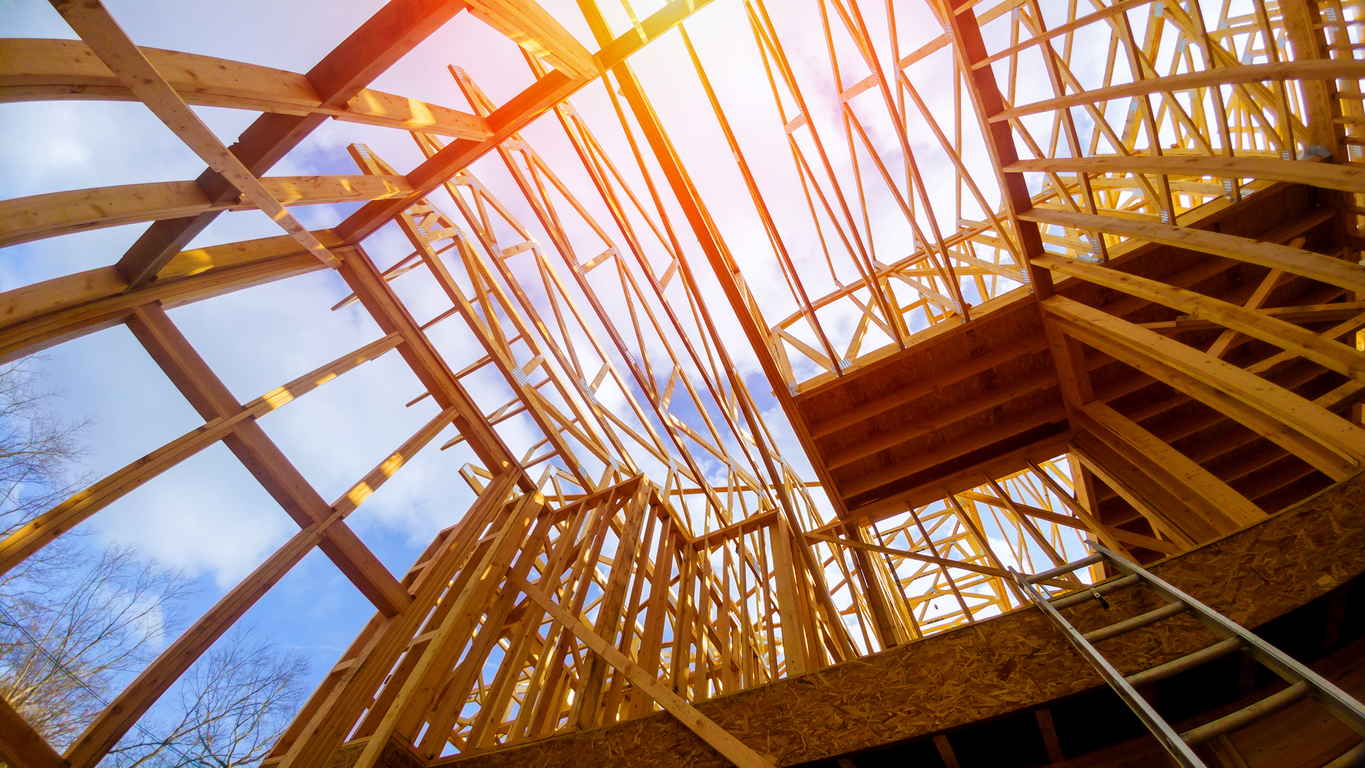 This is a Tale of Two Counties.
When it comes to new home activity, there is a big difference between Larimer and Weld Counties.
Larimer County new home starts are down 10% and new home closings are down 15% compared to last year.
Weld County new home starts are up 18% and new home closings are up 8% compared to last year.
This is all according to the new home research experts and Metrostudy.
So why the difference?  It comes down to price and availability.
There is more land available for new home development in Weld County.
Plus, the land tends to be less-expensive than Larimer which means that builders can deliver a lower-priced product and reach a larger pool of buyers.
The average price of a new home in Larimer County is $507,105 while the average new home price in Weld is $411,269.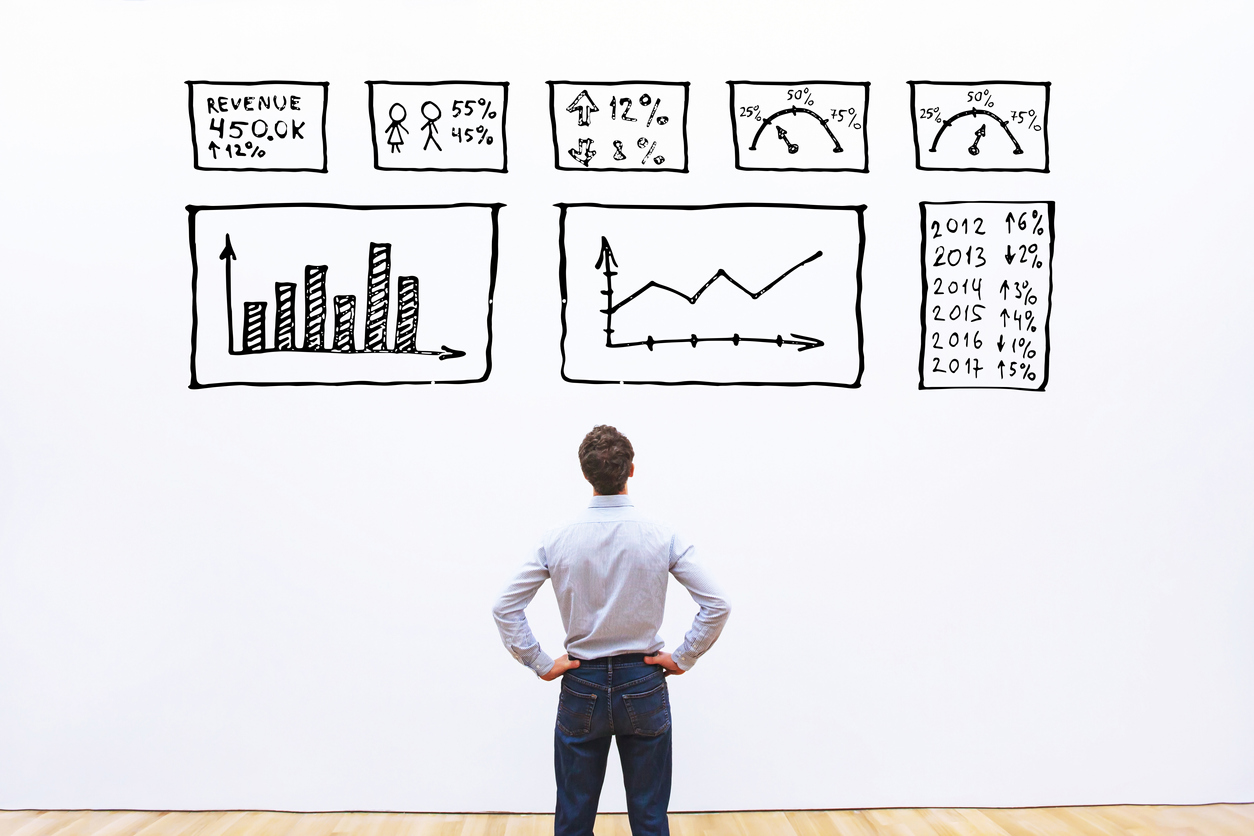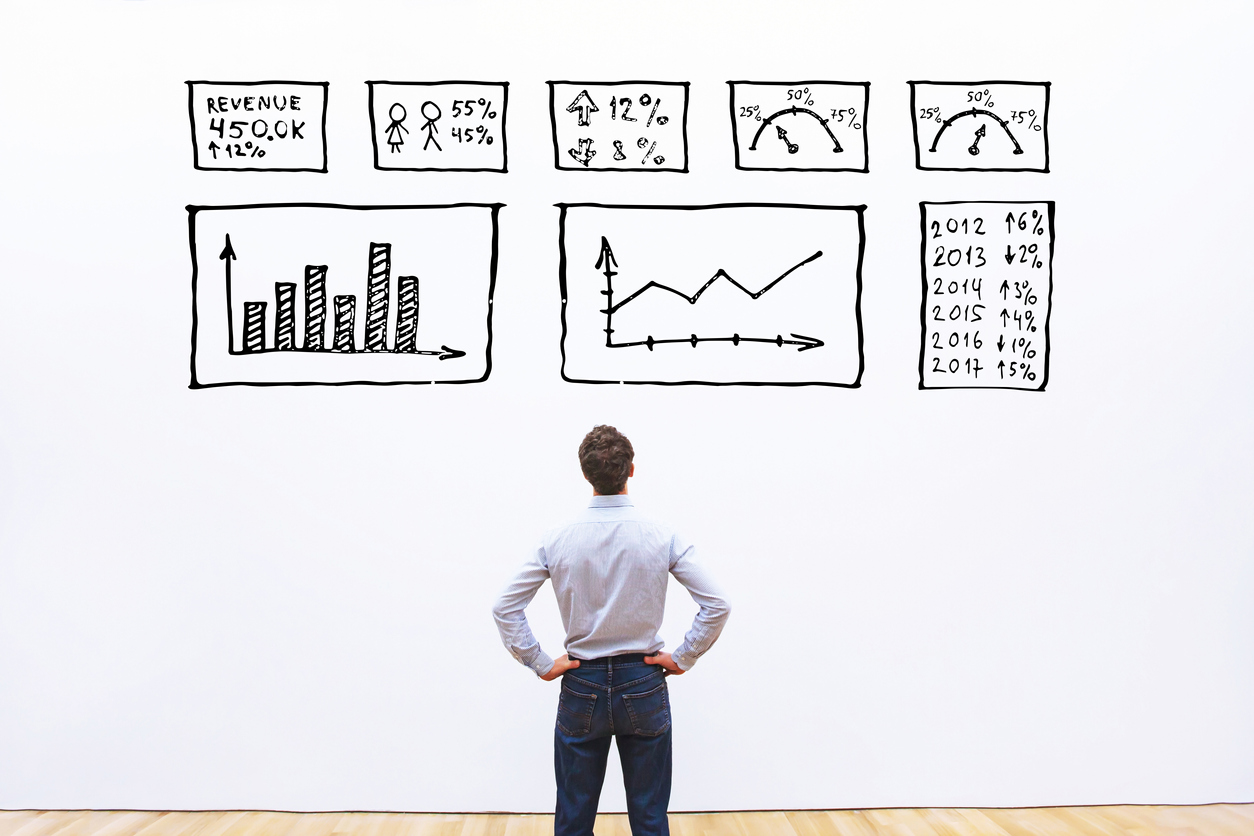 A high-level look at the Northern Colorado region shows that the number of residential sales is down 5.4% in Larimer County and up 4.7% in Weld County. This is simply comparing the number of closings from June 2018 to June 2019 versus June 2017 to June 2018.
The high-level look doesn't tell the whole story. It get's more interesting when we look at individual Northern Colorado cities and towns:
• Fort Collins = -8.8%
• Loveland = -5.7%
• Greeley = +11.7%
• Windsor = +16%
• Wellington = -16.9%
• Timnath = +44.1%
• Severance = +20.4%
• Johnstown = -18.7%
• Berthoud = +18.1%
• Evans = -14.7%
So, what can we learn from this? The areas with increased sales are where there is an abundance of new construction (Timnath and Severance for example).
The areas with decreased sales don't have an abundance of new construction (Fort Collins for example).
The exceptions to this would be Wellington and Johnstown. It appears that there is price sensitivity to the new construction product now being built in these areas. Given rising costs, builders are challenged to deliver a product under $350,000 in these places.
For instance, in Wellington, between June 2017 and June 2018 there were 137 sales of new homes priced under $350,000. Today there are only 6 new homes on the market at that price point.