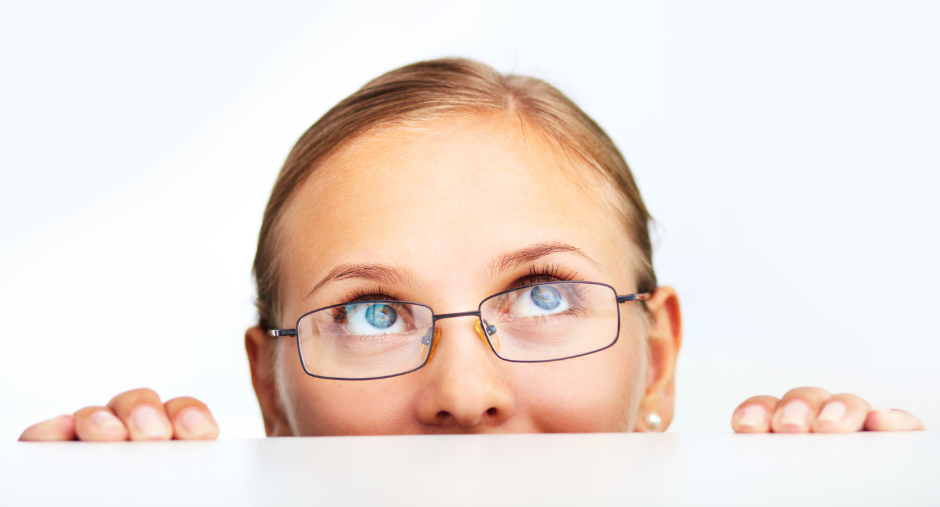 Here is a peek at average residential prices along the Front Range through the first half of September and how they have changed versus one year ago:
Larimer County = $663,000 up 11.6%

Weld County = $511,000 up 4.5%

Boulder County = $1,165,000 up 17%

Metro Denver = $668,000 up 9%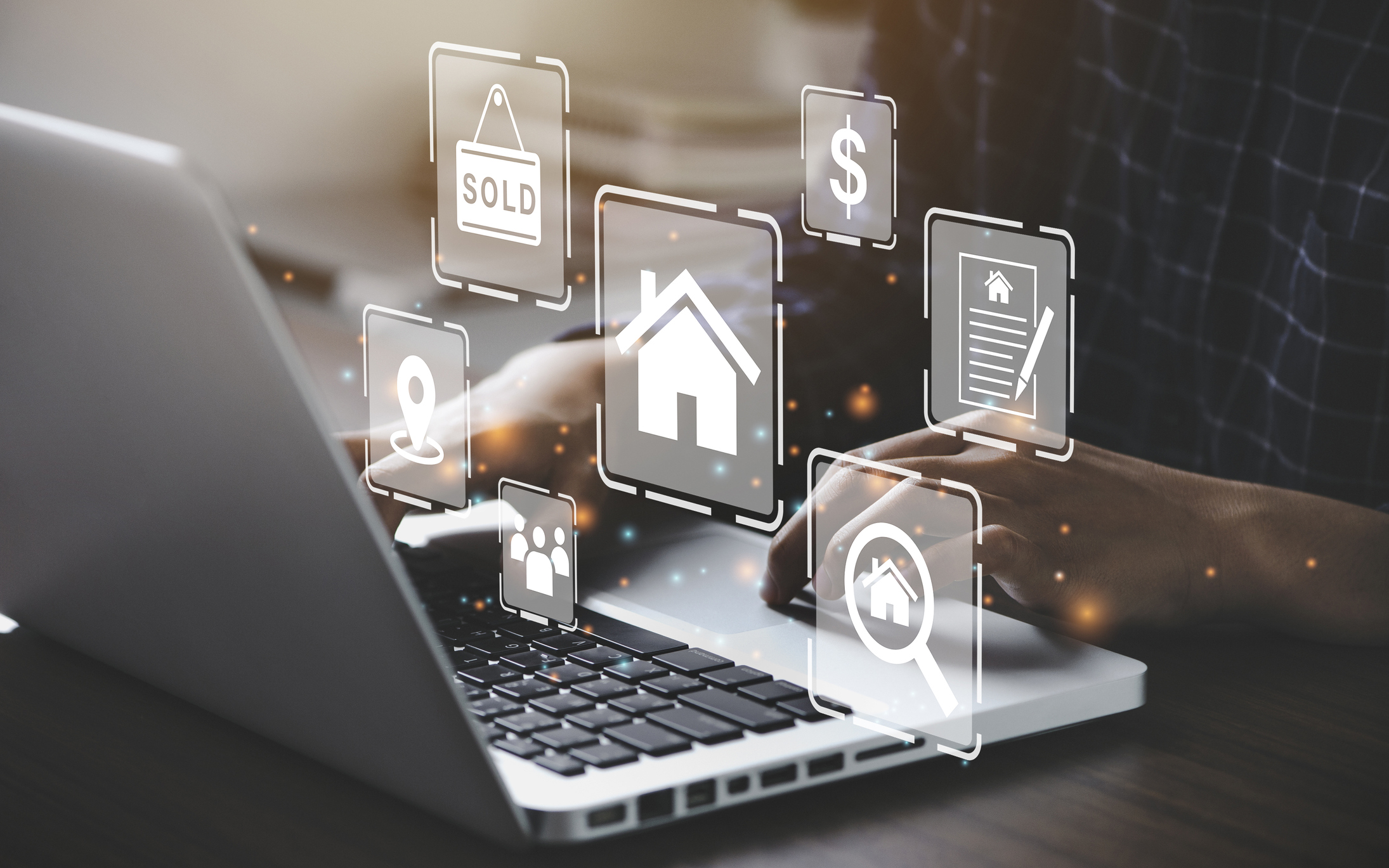 Our clients wonder what a recession would mean for the real estate market.
Many assume it would translate into a downturn in prices.
Some even worry that it would cause values to come crashing down.
We looked back in history, at past recessions, to gain an understanding of what recessions mean for the Front Range market.
We used the extensive data from the Federal Housing Finance Authority to look at home price appreciation during the five recessions dating back to 1981.
What we found was quite interesting.
During the five recessions of 1981, 1990, 2001, 2008 and 2020, home prices along the Front Range went up in all but the 2008 recession.
What was unique about 2008 was that housing led the recession.  Whereas the other recessions were triggered by some combination of inflation, oil prices, and stock market issues (plus the pandemic in 2020).
So, if the past is an indicator of the future, a recession is not guaranteed to result in lower real estate prices.
The Front Range real estate market has always demonstrated long-term health and a great resiliency to outside economic events.
See the chart below for the detailed research…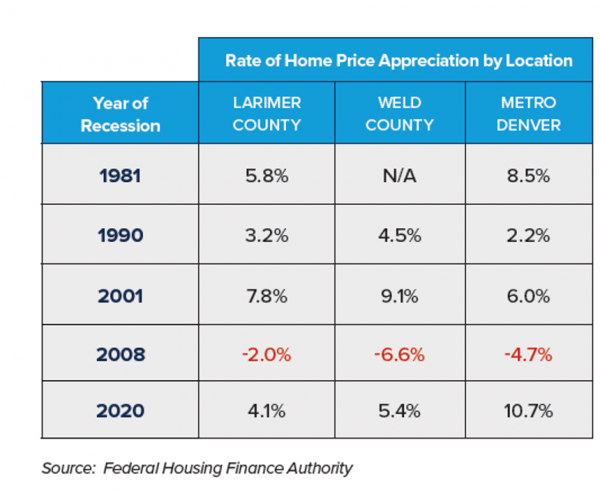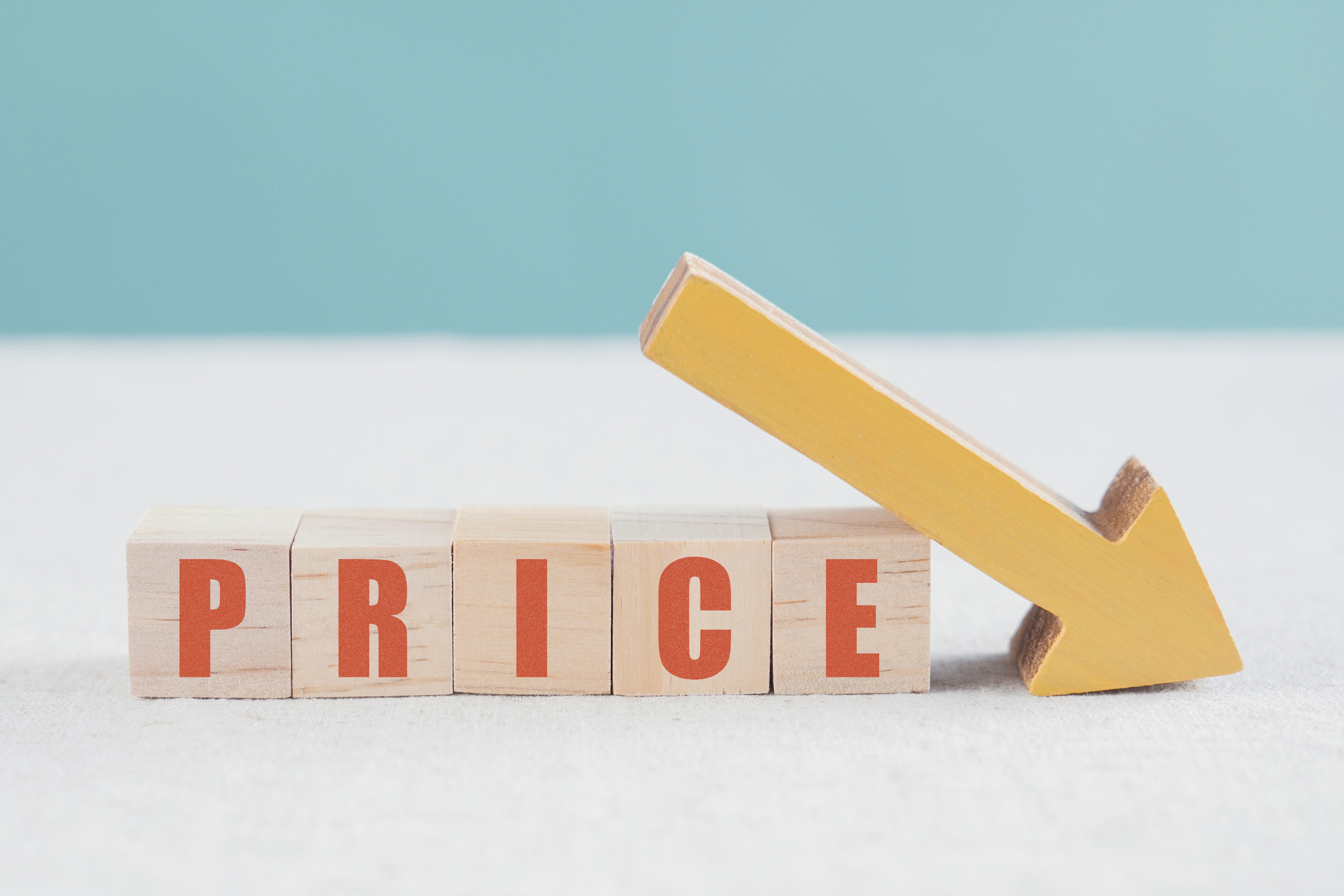 Data just released by Altos Research shows that 35% of all homes on the market have had to reduce their asking price.
This is the highest this number has been since December of 2019.
This is also an indicator of sellers adjusting to the reality of the new market where overly aggressive pricing is not effective.
Extensive research shows the importance of pricing a home correctly on the first day so that the home sells in an appropriate time frame.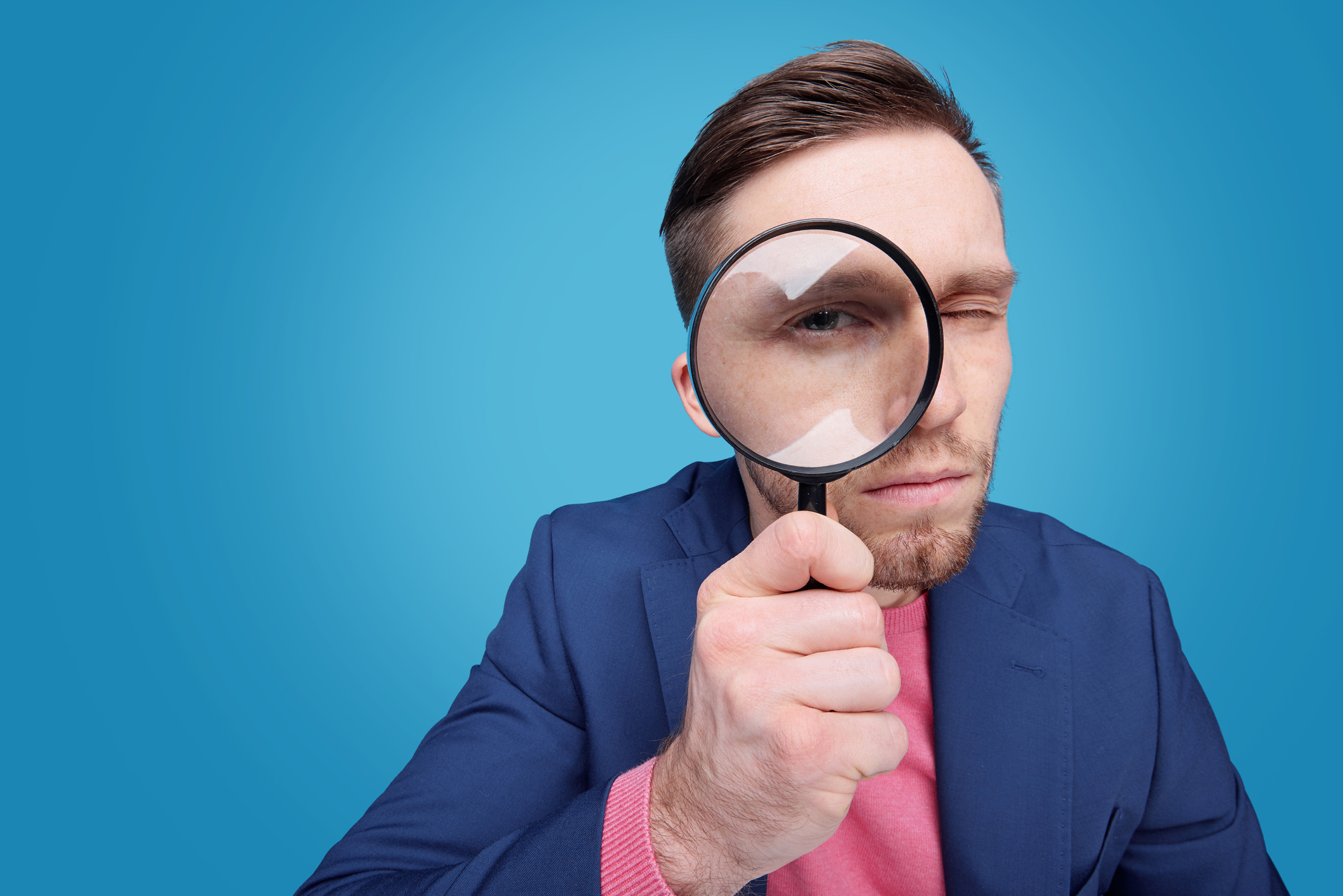 Here is what we notice about the market right now:
Listings are receiving fewer offers compared to 60 days ago – instead of 10 offers, a listing might have 2.

There are now several instances of a listing only having one offer.

Sellers who were overly-aggressive with their list price have to quickly reduce in order to generate activity.

Inventory is up and in some areas significantly, giving buyers more options and flexibility.

Home buyers who are under contract with a new home waiting for that new home to be built have been negatively impacted by rising rates.

More buyers are considering 7 and 10-year mortgage products in order to have a lower interest rate.

The pendulum is swinging away from the drastic seller's market we have seen for the last 18 months.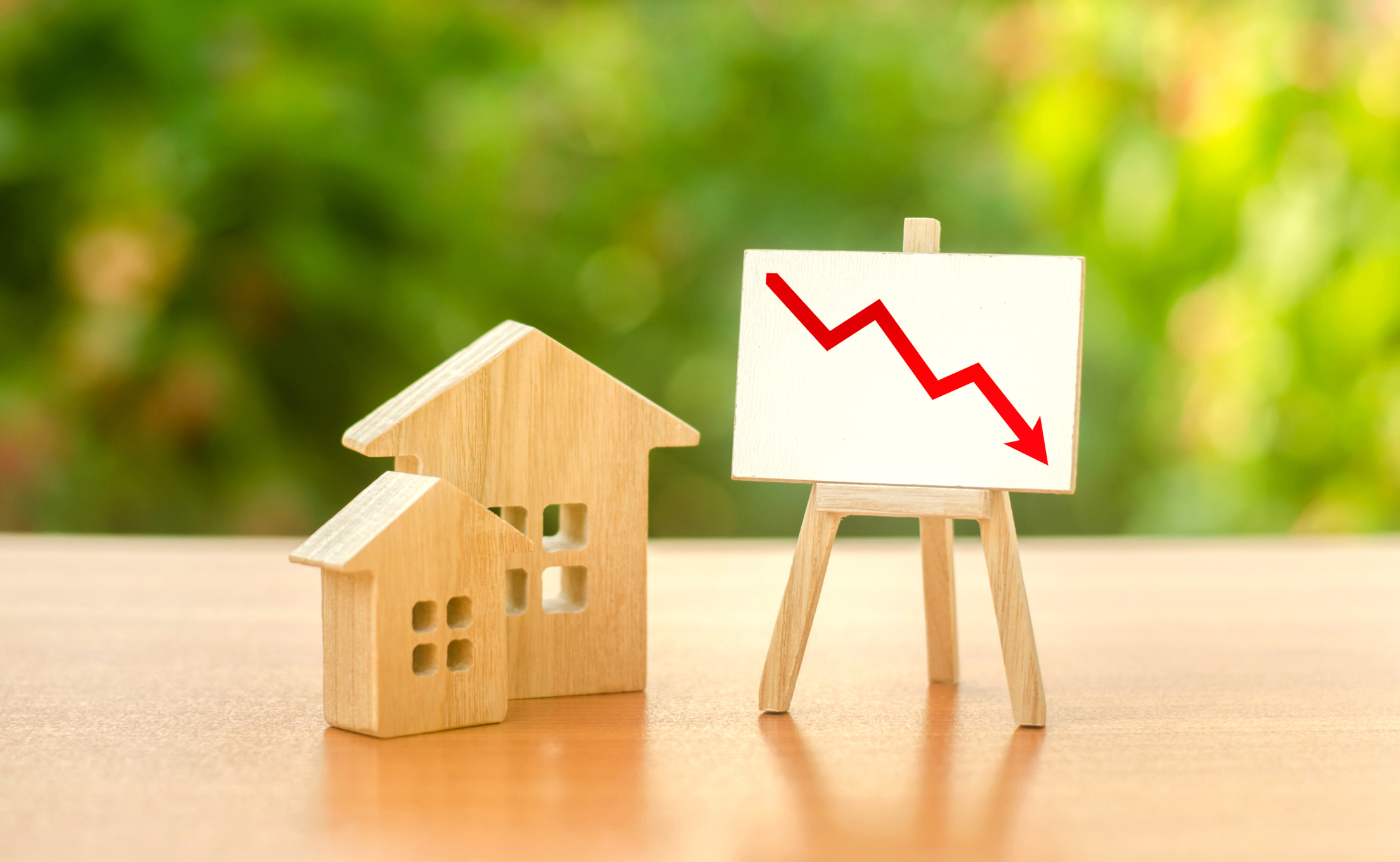 In Front Range markets, the number of homes for sale has just hit bottom or is about to hit bottom.
This is terrific news for home buyers who have been waiting for more homes to choose from.
The market is shifting, there is no doubt about that.
Prices are still increasing and we expect them to increase, just not at the pace they have been.
The inventory of homes for sale, which has been significantly down for two years, is finally starting to show signs of change.
We have been accustomed to inventory levels being down 30% to 50% compared to the prior year.
That is not the case anymore.
Inventory in Larimer and Weld County is now only down roughly 5% year over year.
Inventory in Metro Denver is now up 13.5% compared to this time in 2021.
We believe this is a legitimate shift in the market, not just a short-term anomaly.
No need to worry about prices crashing or a housing bubble.  There is still too little supply and too much demand for that to happen.
However, the pace of price of appreciation will certainly get back to more normal levels of 5% to 6% per year instead of 20% to 25% per year.
Bottom line, this market shift has been a long time coming and is very good news for buyers.​​​​​​​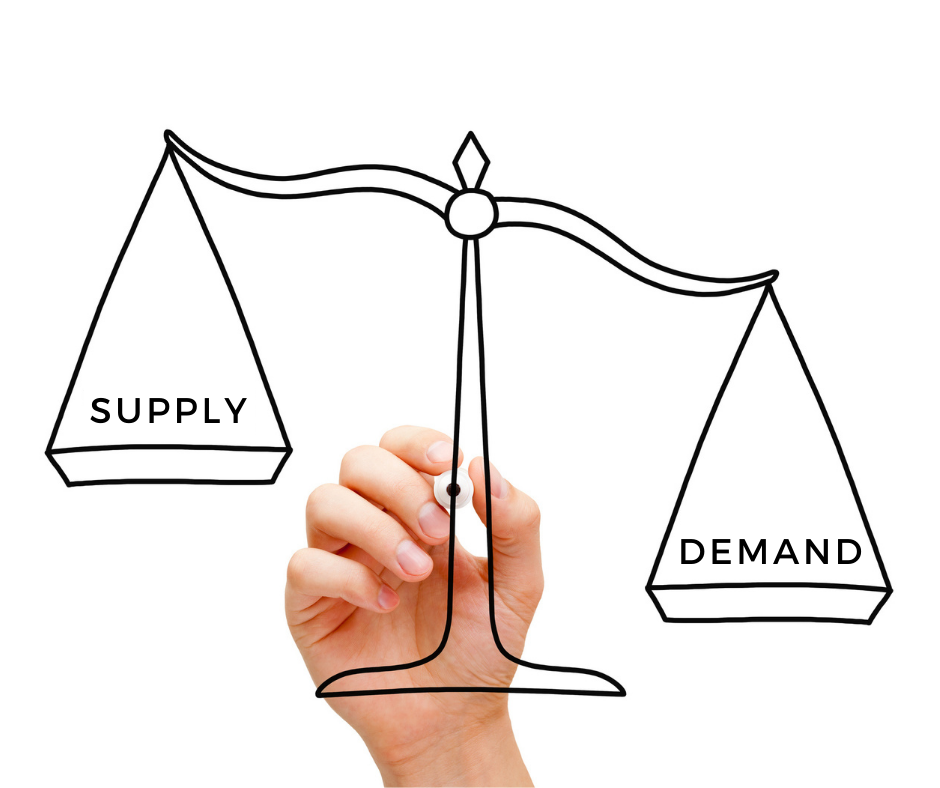 There is half of a month of inventory on the market.  In other words, at the current pace of sales, it would take just two weeks to sell all of the homes currently listed for sale along the Front Range.
By definition, a market is balanced when there is 4 to 6 months of inventory.  Anything less than that is a seller's market.
The current inventory levels give us confidence about the future of price growth along the Front Range.
While we expect the pace of price appreciation to slow, the low supply of properties insulates us against any sort of price decline.
Townhome construction has surged in the last 12 months.  This is welcome news for first-time buyers who benefit from the lower prices that multi-family product tends to provide.
According to the National Association of Home Builders, townhome construction has jumped up 28% compared to the previous year.
Townhomes now represent 13% of all new residential construction starts.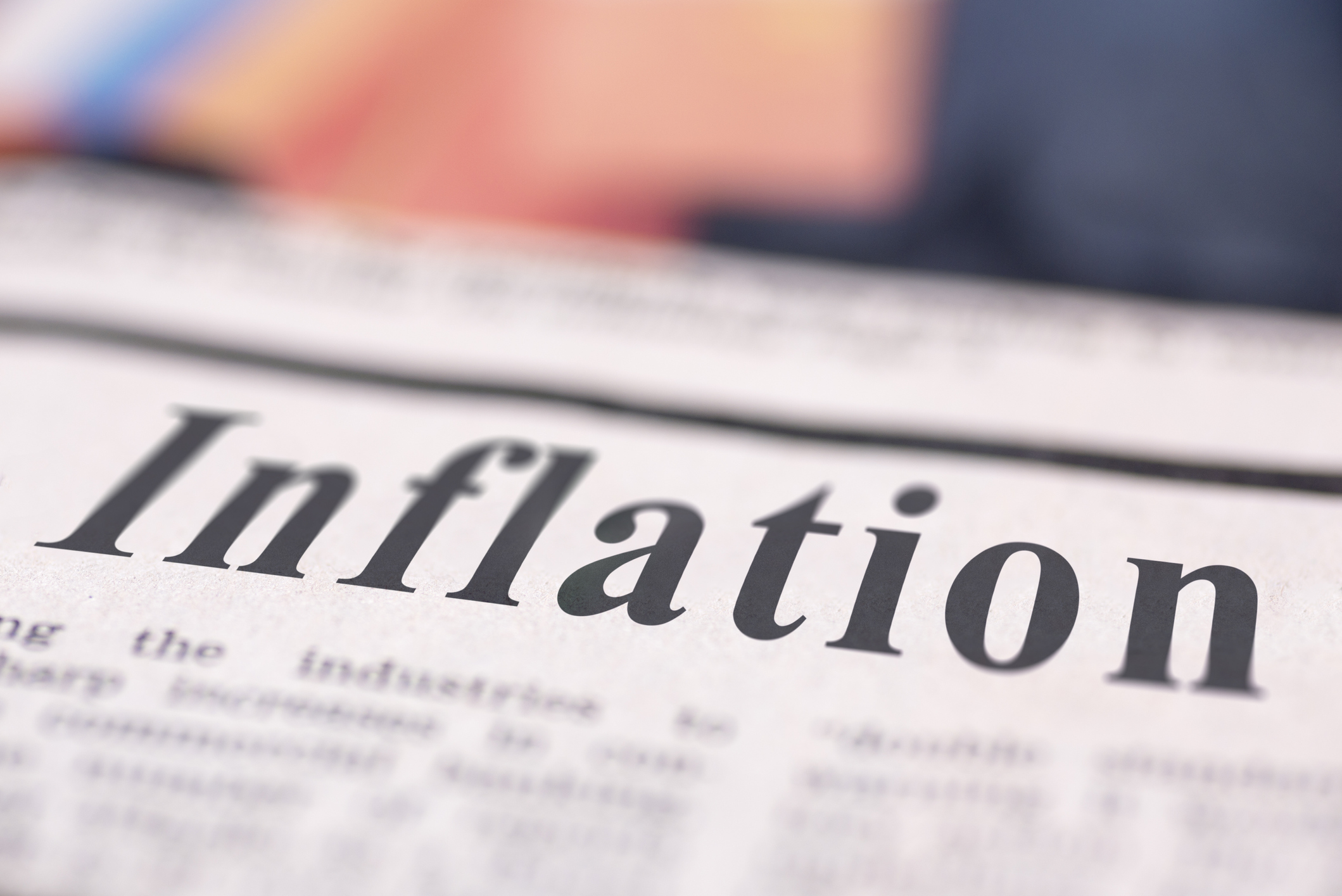 Let's put today's home prices in perspective.
Appreciation has been significant over the last 18 months. Some people are wondering if it can last and if there might be a housing bubble.
There are two ways to look at prices. One way is in absolute terms. This is simply looking at the dollar amount a home would sell for at some point in the past versus the dollar amount it would sell for.
The other way is in real terms. 'Real' is an economics term which means that inflation is factored into the valuation.
For example, a gallon of milk costs more today in absolute terms than it did 15 years ago. However, in real terms, the cost is about the same as 15 years ago because inflation is factored in. The price of milk has essentially escalated at the same rate as inflation.
So, how about home prices? As we know, prices in absolute terms are higher than 15 years ago. To be exact, prices are 43% higher Nationally compared to 2006 according to Case-Shiller.
However, in real terms, prices are the same as 2006.
Over the last 15 years, homes have appreciated at essentially the same rate as inflation.