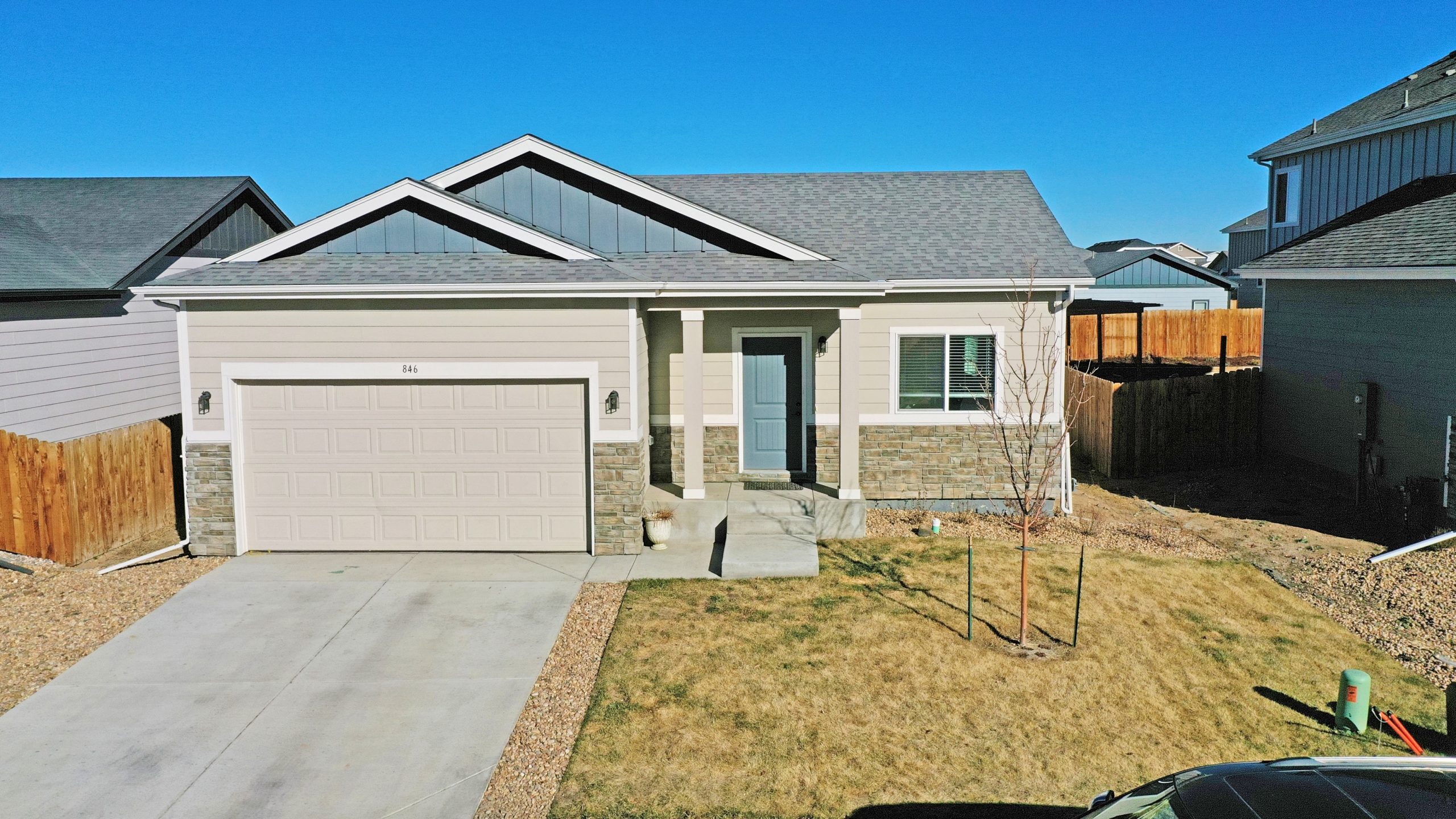 Welcome home to this 2019 Windmill home, providing the perfect opportunity to own new construction without the wait just in time for the holidays and new year! 846 South Prairie Drive is a welcoming ranch. The Keystone model features a covered front porch, an open floor plan, main floor laundry and plenty of storage. The full unfinished basement and back yard allows you to move right in and add your own creative touch with endless opportunity! Unlike new construction, appliances and window coverings are included, including washer and dryer. Within walking distance to multiple parks, walking trails and a fishing pond and just minutes away from historic downtown Milliken, this is an opportunity you don't want to miss especially at this PRICE! Contact Meaghan Nicholl at (970) 497-9045 for your private showing for more information or click the link below for more details.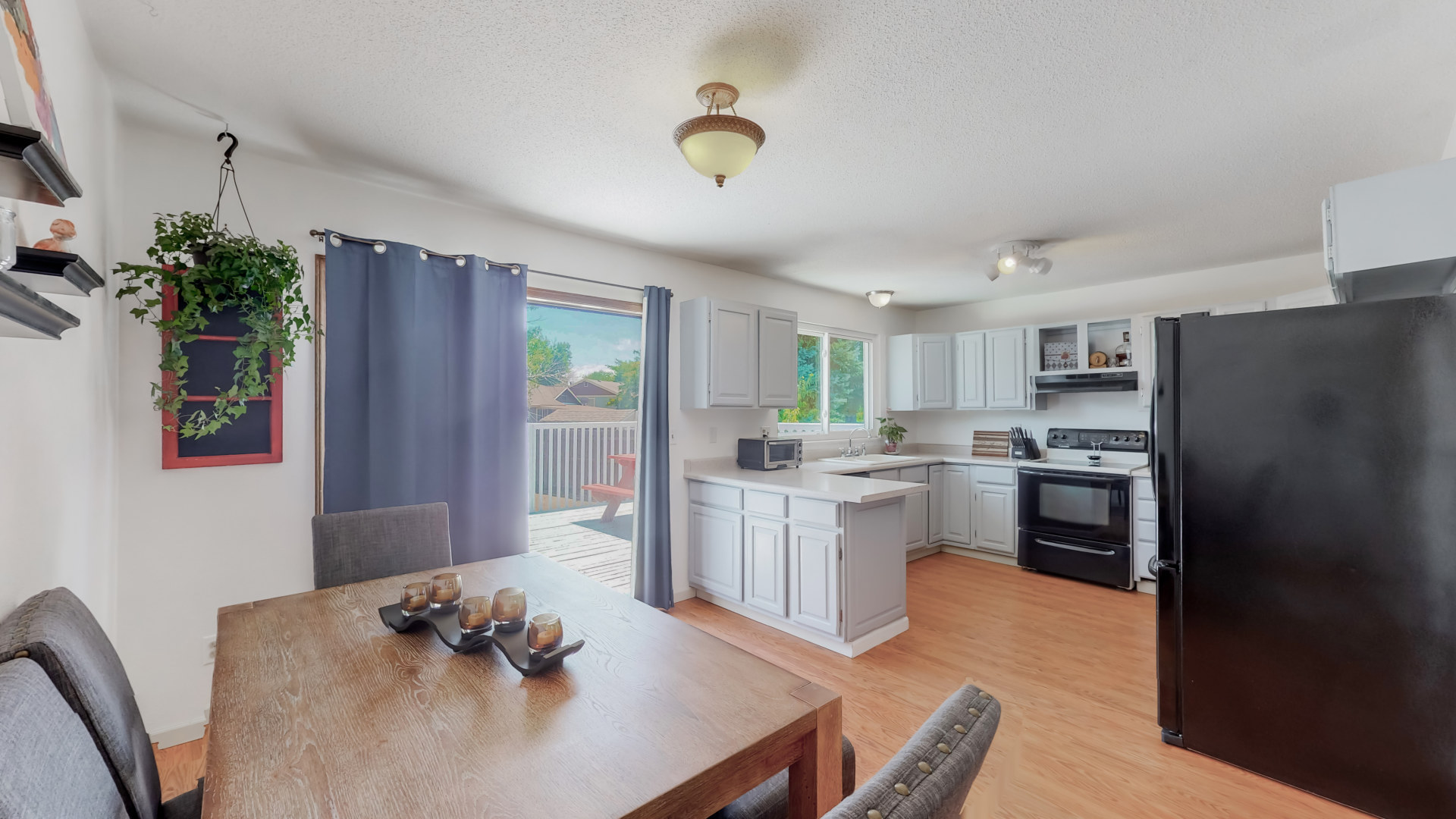 Welcome home to this wonderful tri-level house in the heart of Windsor! This 3 bedroom, 2 bathroom home sits on a large lot with NO HOA, no metro district, and is within walking distance of Windsor Lake, schools, local restaurants, parks, the library and so much more. Enjoy the open floor plan highlighted by the natural light, vaulted ceilings, and a beautiful brick wood-burning fireplace! Brand new stainless steel dishwasher just installed in July 2020. A two-car garage, additional space on the side of the driveway with fresh gravel, an expansive backyard with endless opportunity and a large deck, can guarantee you will have plenty of space! Providing charming curb appeal, a welcoming front porch, and easy access to major highways. Contact Meaghan Nicholl at (970) 497-9045 for your private showing.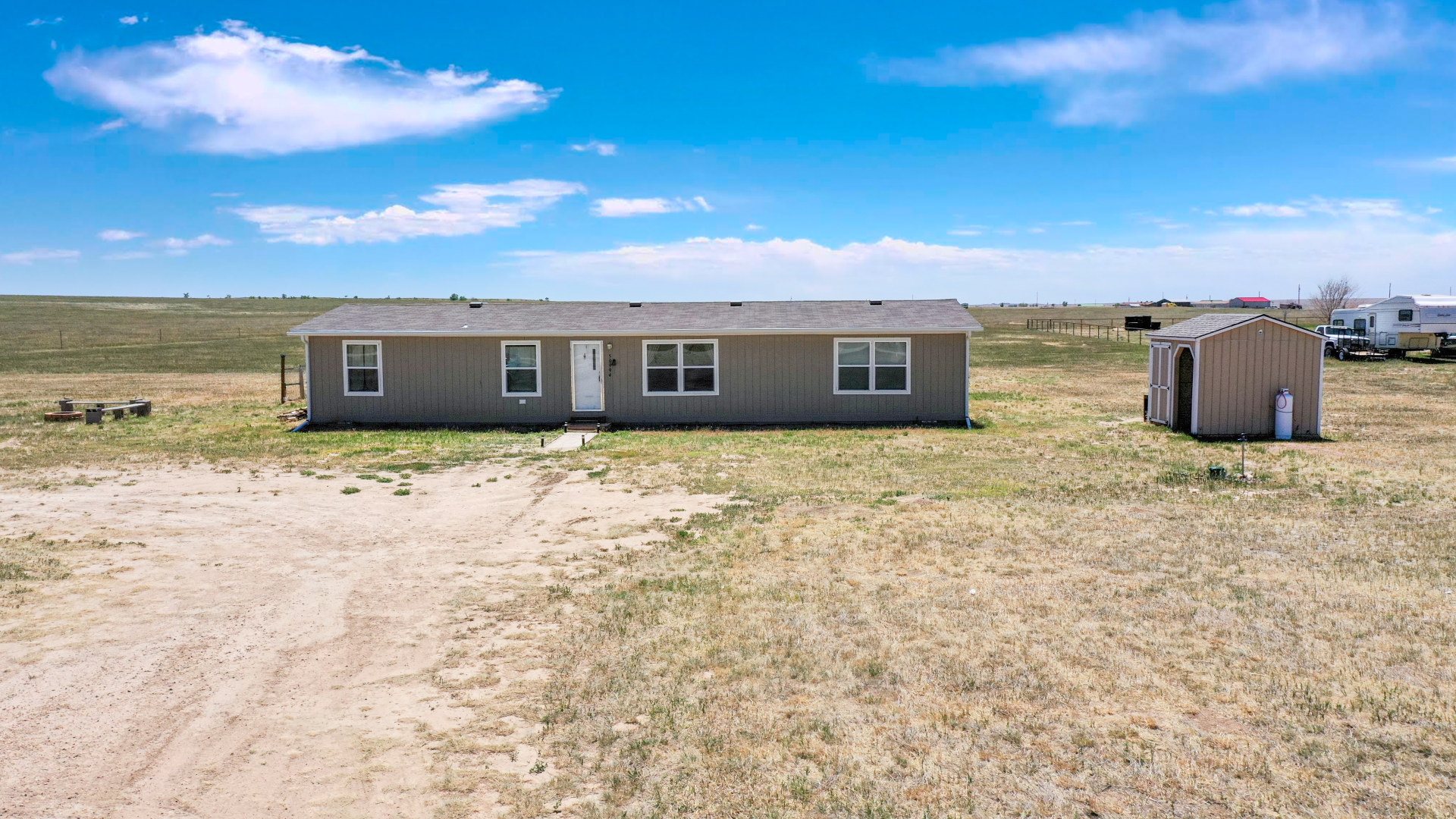 Country Living! This home at 50994 County Road 57 in Ault, is perfect if you are looking for a place to get away from it all.  Bring your animals and all of your toys.  With 3.5 acres, you will have plenty of room to play.  Enjoy refreshing water with the installed reverse osmosis system, This home is also 100% electric!!  No hassle of having propane delivered frequently.  Walk into the spacious front living room and make your way to the  HUGE master suite!  You will then head into the large kitchen/dining area where you will find updated contemporary cabinets and finishes.  On the other side of the home is a second living area along with two identical bedrooms and a full bathroom.   Sellers are in the process of installing a crushed asphalt circle driveway and a small front porch. Contact Brooke Kern at (970) 980-8349 for your private showing for more information or click the link below for more details.
This home beats brand new! 3312 Tupelo Lane has so much to offer with 5 bedrooms, 3.5 bathrooms, and over 2000 sq. ft.! The main floor has been updated with wood-like tile and fresh paint and is great for hosting guests with the open and inviting spacious kitchen, dining, and living area. The upper level offers 4 bedrooms with a large laundry area, master suite with 5 piece bathroom to relax and unwind in. The best part is the garage! It offers enough space for 3 vehicles with room for storage. Contact Stephanie Woodard for your private showing at (970) 215-2676 for more information or click the link below for more details.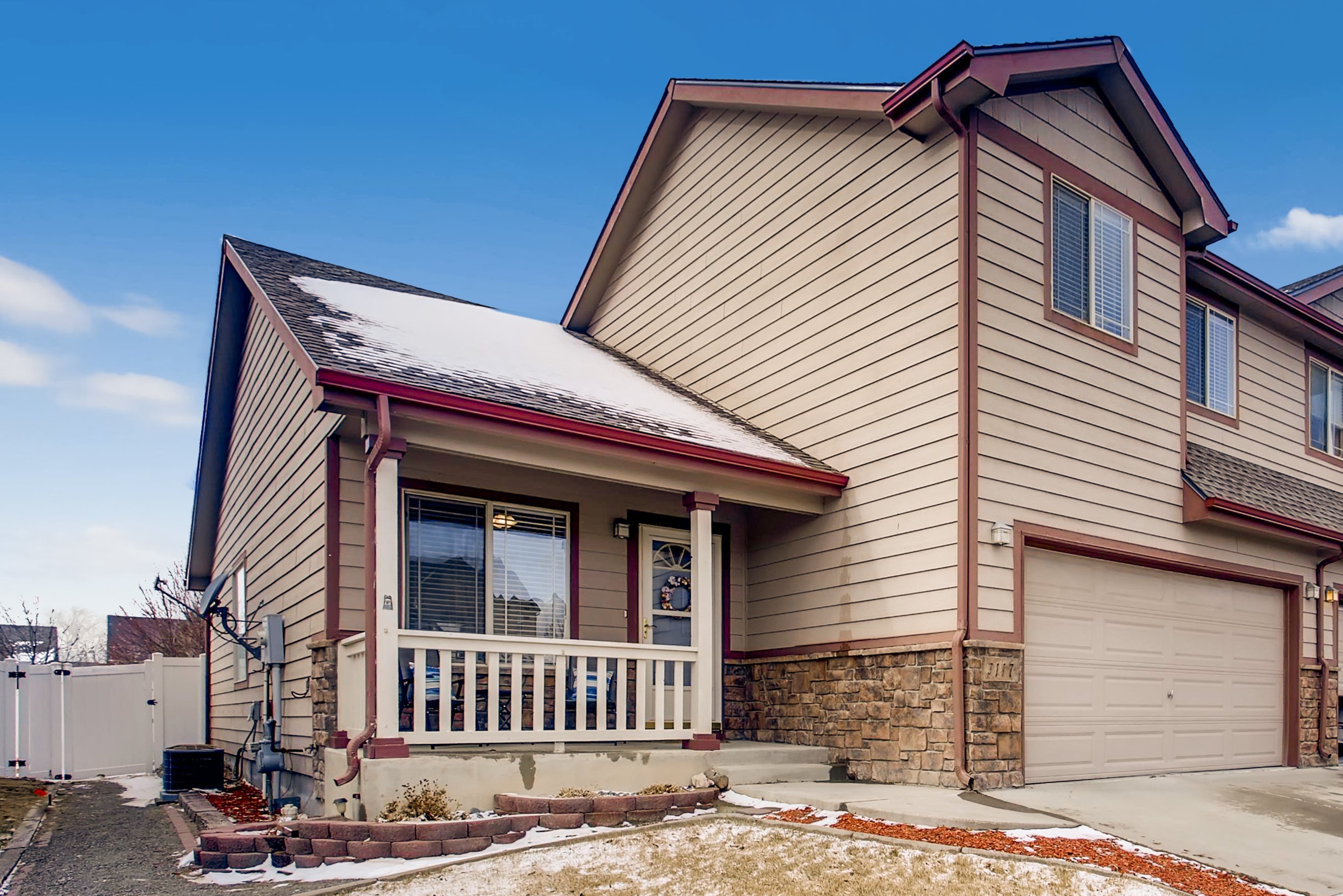 Must see stylish paired home 3117 Barbera St in Grapevine Hollow with 4 bedrooms and 4 bathrooms, open floor plan, vaulted ceilings, a large main floor master with en suite master bath. Relax under the covered front porch or entertain on the rear deck with pergola and fenced in yard. This home features contemporary vinyl flooring, updated finishes, awesome kitchen and breakfast bar, stainless steel appliances and a huge walk in pantry. Check out the finished basement with a wet bar, large family room, 4th bedroom, and storage area. Convenient main floor laundry, central air and heat, sprinkler system, extra refrigerator and much more! Contact John Taylor for your private showing at (970) 541-1003 for more information or click the link below for more details.
Beautiful 3 bed/3 bath home at 3520 38th Avenue in Evans with 2 car garage, with full unfinished basement. This home is close to parks, shopping, and many other amenities. Main floor master and main floor laundry. New carpet in the bedrooms. Updated vanity, mirror, and lighting in bathrooms. Enjoy the backyard; patio and landscape. Includes kitchen appliances, clothes washer, clothes dryer. Contact Stephanie Woodard for your private showing at (970) 215-2676 for more information or click the link below for more details.
First impressions are extraordinarily powerful, and your house is no exception. When others approach it for the first time, does it strike them as clean, inviting and well maintained? In real estate, these all-important qualities are known as "curb appeal." If you plan to put your home on the market, or simply want it to look its best, here are some ideas that will ensure your home makes a positive first impression.
Clean, clean, clean
Start by cleaning and tidying your driveway, walkway, front yard, and front porch. Pressure washing can make concrete and aggregate surfaces look like new; pressure washers are also ideal for cleaning stains from gutters and removing moss from patios and decks.
In your yard, keep the grass neatly trimmed, and edge your paths and walkways for a meticulously groomed look. Keep the beds weed-free, and trim trees and bushes as needed. Remove and replace any dead or struggling plants. If you are selling your home, it's a smart investment to have a professional gardener make things picture-perfect, and then you can maintain the look yourself.
On your front porch, remove any cobwebs and sweep away all traces of dirt, leaves and pet hair. Clean your light fixtures and bulbs, and be sure your windows are sparkling clean. Wipe down your front door and polish your door hardware.
Repair and update
Fix or replace loose latticework, gently tap down nail heads that have worked loose from your siding or decks, and ensure that downspouts are attached and secure. It might make sense to replace and outdated front door, or at least five it a fresh coat of paint and update the handle and kick plate.  If your exterior light fixtures were fashionable 25 years ago, they're undoubtedly out of date now. Visit a home-improvement store and choose something more contemporary.
If your exterior paint is in good shape, light pressure washing will make it look almost new, and a fresh coat of pain on just the trim and shutters can provide a quick facelift. On the other hand, shabby paint dramatically devalues a home. If repainting is necessary, use a mainstream color that fits in with your neighborhood.
Keep it simple, clean and classic
If your home is on the market, be ruthless with clutter. Remove anything that distracts from the home itself, including children's toys, bicycles, garden hoses and tools. You want your home to appeal to as many people as possible. When potential buyers step onto your property, they need to be able to imagine it as their own.
Create a welcoming entry
Your front porch and/or entryway provide an opportunity to make visitors feel comfortable and welcome. Beautiful pots overflowing with flowers appeal to everyone, and a trickling water feature can create a serene atmosphere. And if there's room, a small table and chairs on the front porch are very inviting.  Finally, if your doormat has worn out its welcome, it's time to purchase a new one.
Get a fresh point of view
It can be surprisingly difficult to view your home objectively and to see it as others do. One helpful trick is to shoot photos or video; for most people, this technique helps them see their home from a fresh perspective. By all means, ask your agent for a professional opinion. He or she can give you a checklist of recommended tasks that will strengthen your home's curb appeal.
There's only one chance to make a first impression
Curb appeal is more important than you might imagine. We've seen buyers make a snap judgment before they step out of the car. If it's a negative first impression, that's hard to overcome no matter how nice the home is inside. One the other hand, when a home is charming and cleaned and cared for on the outside, buyers can be so positively affected that once they're inside, they are less critical of an outdated kitchen or a small bathroom. Strong curb appeal can help cement a positive opinion.
If you have questions about getting your home ready to sell, or are looking for an agent in your area we have professionals that can help you. Contact us here.