Choosing less space often has to do with a desire to live a life that's simpler. Whether you're retiring, want an eco-friendly, low-maintenance lifestyle or your children have moved away, downsizing might be the best option for you. Here are the advantages and disadvantages to consider before making the move and questions to begin asking yourself now.
Advantages
Increased cash flow.

Spend less on your mortgage payment and you are likely to have more money leftover for other needs or desires.

More time.

Cut down on time spent on household chores such as cleaning and vacuuming which will leave you with more hours in the day to do something more enjoyable.

Lower utility bills.

Costs less to heat and air condition a small home.
Less square footage decreases the amount of energy expended.
Reducing energy is better for the environment and it helps keep your home green.

Reduced consumption.

You would likely buy less since you won't necessarily have the room for it.

Minimized stress.

Homeowners who have successfully downsized often feel happier because they are no longer overwhelmed by the demands of a larger home.
Less responsibility, less housework to do, increased cash flow and flexibility equals reduced stress.
Disadvantages
Fewer belongings.

Moving into a smaller space would mean you would need to give away or donate furniture, books, kitchen supplies, etc.

No room for guests.

Hosting holiday dinners might be out of the question for a smaller home.

Space restrictions.

Less space means you could feel cramped.

Lifestyle changes.

For long-term homeowners, downsizing means changing a lifestyle.
What to consider before downsizing
These questions are important to ask yourself because for some people, downsizing may not be the best option for them.
Does size matter to me?

Think about how much your identity is wrapped in your house.
Is it important for you to have a guest room or a second bathroom?

Will I miss some important things about a more spacious home?

Will moving into a smaller home feel like a step backward?

How will other life events affect my living in a smaller home?

Consider possible scenarios you may not expect such as adult children moving back home or if you plan to add a child.
The Cost to You
How much will it cost to replace the furniture?

When you move into a smaller home this means you might have to downsize your furniture to make room.

How much will it cost to get rid of the stuff I don't need or won't fit?

It's important to have a plan for how you're going to sell or give away the things you don't need.
Consider things like family heirlooms. What are you going to do with all your antiques or treasures that your smaller home may not be able to accommodate?

How much will I get when I sell my current home, and will it help cover the cost of buying my new home?
If you know downsizing is the right option for you, you're probably asking yourself, "Should I sell first and then buy or buy first and then sell?". When you're ready to discuss your options, talk to an experienced Real Estate Agent. 
Posted on January 28, 2020 at 5:29 pm
Windermere Windsor
Category:

Home Owner, Windermere Real Estate
Tagged

advantages, cash flow, cost, disadvantages, Downsizing, lower utility bills, minimized stress, more time, space restrictions
Condominium homes are a great, low-maintenance choice for a primary residence, second home, or investment property. This alternative to the traditional single-family home has unique issues to consider before buying, as well as unique benefits. Here's some background information to help you decide whether purchasing a condo is a good match for you.
The popularity of condominiums with baby boomers and young professionals continues to surge. Condo sales are up 23 percent from 2013 with a medium price of $209,600 according to the National Association of Realtors. Many buyers are realizing that condominium homes can be a great way to enjoy the benefits of home ownership combined with extensive amenities and a low-maintenance lifestyle.
Increasingly, condos are not just for first-time homebuyers looking for a less expensive entry into the housing market. Empty-nesters and retirees are happy to give up mowing the lawn and painting the house. Busy professionals can experience luxury living knowing their home is safe and well-maintained while they are away on business.  If you are considering buying a condominium for a home, here are a few things you should know:
Condominium basics:
With condominiums, you own everything in your unit on your side of the walls. Individual owners hold title to the condominium unit only, not the land beneath the unit. All owners share title to the common areas: the grounds, lobby, halls, parking areas and other amenities. A homeowners' association (HOA) usually manages the complex and collects a monthly fee from all condominium owners to pay for the operation and maintenance of the property. These fees may include such items as insurance, landscape, and grounds upkeep, pool maintenance, security, and administrative costs.
The owners of the units in a condominium are all automatic members of the condo association. The association is run by a volunteer Board of Directors, who manage the operations and upkeep of the property. A professional management company may also be involved in assisting the board in their decisions. The condo association also administers rules and regulations designed to ensure safety and maintain the value of your investment. Examples include whether or not pets are allowed and the hours of use for condominium facilities, such as pools and work-out rooms. Should a major expense occur, all owners are responsible for paying their fair share of the expense.
The pros and cons of condominium living:
The condominium lifestyle has many benefits, but condominium ownership isn't for everyone. Part of it depends on your lifestyle. Condominium living may not be optimum for large families with active kids. The other factor is personal style. By necessity, condominium associations have a number of standardized rules. You need to decide whether these regulations work for you or not. Here are some points to keep in mind if you're considering condominium living.
Cost: Condominium homes typically cost less than houses, so they're a great choice for fist-time buyers. However, because condominiums are concentrated in more expensive locations, and sizes are generally smaller than a comparable single-family home, the price per square foot for a condominium is usually higher.
Convenience: People who love living in condominiums always cite the convenience factor. It's nice to have someone else take care of landscaping, upkeep, and security. Condominium homes are often located in urban areas where restaurants, groceries, and entertainment are just a short walk away.
Luxury amenities: May condominiums offer an array of amenities that the majority of homeowners couldn't afford on their own, such as fitness centers, clubhouses, wine cellars, roof-top decks, and swimming pools. Lobbies of upscale condominiums can rival those of four-star hotels, making a great impression on residents.
Privacy: Since you share common walls and floors with other condominium owners, there is less privacy than what you'd expect in a single-family home. While condominiums are built with noise abatement features, you may still occasionally hear the sound of your neighbors.
Space: With the exception of very high-end units, condominiums are generally smaller than single-family homes. That means less storage space and often, smaller rooms. The patios and balconies of individual units are usually much smaller as well.
Autonomy: As a condominium owner, you are required to follow the laws of the associations. That means giving up a certain about of control and getting involved in the group decision-making process. Laws vary greatly from property to property, and some people may find certain rules too restrictive. If you long to paint your front door red or decorate your deck with tiki lanterns, condominium living might not be for you.
Things to consider when you decide to buy:
Condominium homes vary from intimate studios to eclectic lofts and luxury penthouses. The right condominium is the one that best fits your lifestyle. Here are a few questions to ask to determine which condominium is right for you.
How will you use it?
Will your condominium be your primary residence? A second home? An investment property? While a studio may be too small for a primary residence, it might be a perfect beachfront getaway. Also consider how your lifestyle may change over the next five to seven years. If you are close to retirement, you may want to have the option of turning a vacation condominium into your permanent home.
Where would you like to live?
Some people love the excitement and sophistication of urban living. Others dream of skiing every weekend. Whether it's the sound of the surf or the lure of the golf course, a condominium home affords you the ability to live a carefree lifestyle in virtually any setting.
What amenities are most important to you?
The variety of condominium amenities increases each year. Decide what you want, and you can be assured of finding it. Most urban and resort condominiums have an enticing array of extras, from spas to movie screening rooms to tennis courts.
What are your specific needs?
Do you have a pet? Some associations don't allow them; others have limitations on their size. Parking can be a major issue, especially in dense, urban areas. How many spaces do you get per unit? Do you pay extra if you have more vehicles?
Finally, once you've found a property you like, examine the association's declaration, rules, and bylaws to make sure they fit your needs. The association will provide you with an outline of their monthly fees and exactly what they cover so you can accurately budget your expenses.
Review the association board's meeting minutes from the past year to get an idea of any issues the association is working on. An analysis of sales demand and property appreciation compared to like units may help ensure that you make the best possible investment.
Posted on March 6, 2019 at 2:30 pm
Windermere Windsor
Category:

Blog, Colorado
Tagged

Amenities, Autonomy, Condo, Condo Living, Condominium, Convenience, cost, Location, Luxury, Needs, Privacy, Pros and Cons, Realtor, Space, Windermere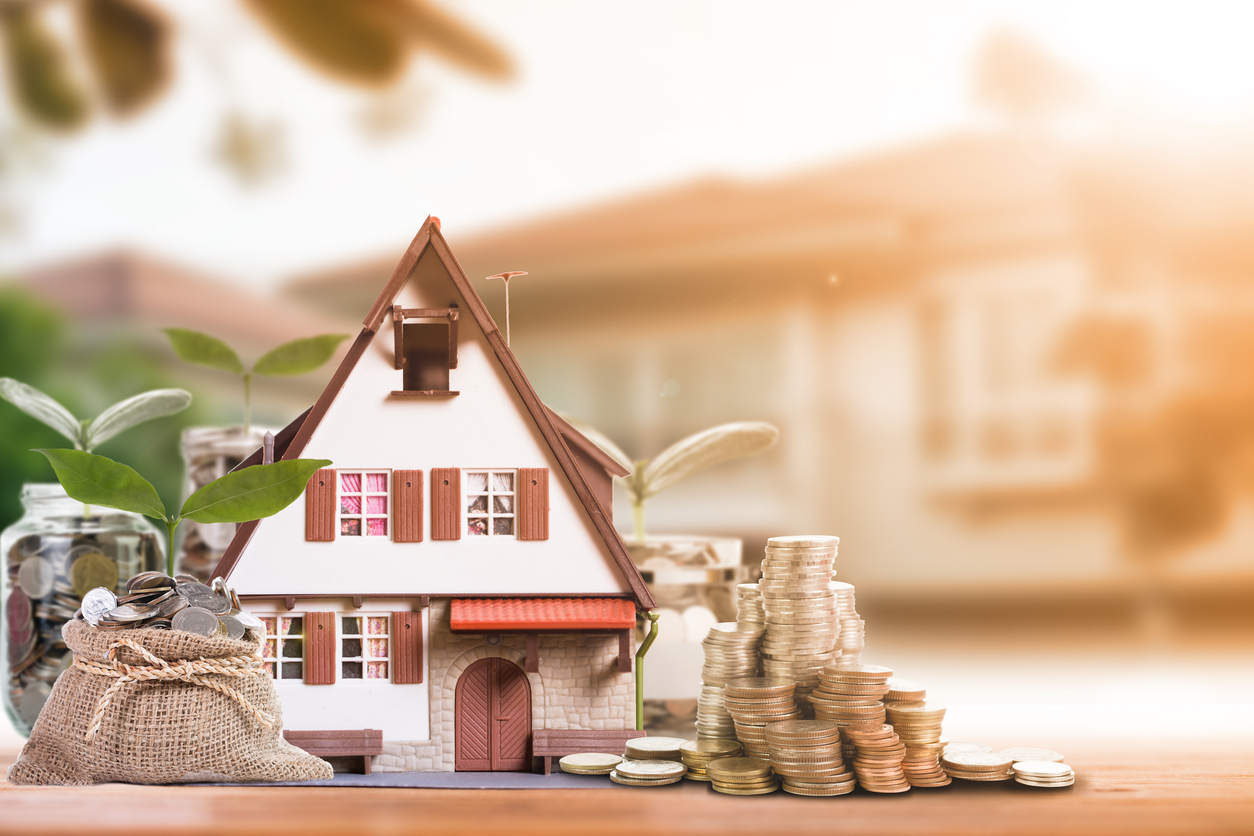 It's true, certain parts of our market are cooling off. We are seeing fewer multiple offers, fewer bidding wars, and fewer inspection concessions.
However, homes that are priced right and in great condition are selling, and in many cases, selling quickly.
As buyers feel the market cool a bit, it may cause them to want to wait. They sometimes feel like it's a better choice to 'wait and see what happens.'
The reality is, there is a real cost to waiting given two specific facts.
1. Interest rates will continue to rise
2. Prices will continue to rise
Interest rates are a little more than 0.5% higher than a year ago and experts predict them to be another 0.5% higher by this time next year.
Prices have been appreciating at roughly 10% per year for the last four years. Based on the numbers, we see that appreciation could be 5% per year for the next two years.
So, let's look at a house priced at $450,000 today. If prices go up "only" 5% for the next 12 months, that home will cost $22,500 more in a year.
And, if rates go up another half percent, the monthly payment will be $206 higher. That's an 11% increase!
In an environment of rising prices and rising rates, there is a real cost to "wait and see."