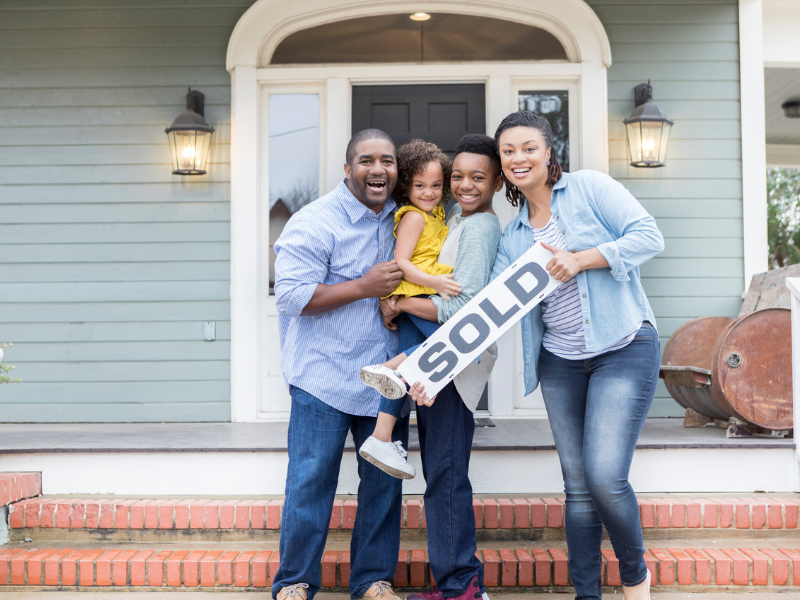 It's natural for sellers to want to get every step of the selling process right, but a successful home sale depends on an accurate listing price. Your real estate agent will work closely with you to set the price, but in the meantime, you can use the following information to better understand what goes into this process.
What factors influence home prices?
 Understanding what factors influence home prices will give you a deeper knowledge of the market, give clarity to the selling process, and help you work toward the accurate listing price of your home.
Comparable home sales
Comparable home sales—or "comps"—have a major impact on the price of your home. Comps refer to the comparable homes in your area, both pending and sold, within the last six months. Your Windermere agent can provide you with a Comparative Market Analysis (CMA) to better determine the price of your home. CMAs factor in aspects, such as square footage, age, and lot size compared to other homes in your area, to determine how your home should be priced among the competition.
Your home's location
Naturally, you home's location plays a significant role in its asking price. Depending on the market conditions in your area, whether you reside in a metropolitan, suburban, or rural location, and the home's proximity to amenities, schools, and entertainment all contribute to the price.
The home's condition
If you have recently invested in upgrades or other maintenance projects for your home, they could increase your asking price. However, the price increase potential depends on the kind of renovation, its ROI, and how valuable it is to buyers in your area. If the home is in need of repair, it will likely fetch less interest than better-maintained homes at your price point. Any outstanding repairs or projects looming overhead will make the home less attractive to buyers and could lead to a low appraisal.
Seasonality
Any factors that impact market supply and demand are worth taking into consideration when preparing to price your home, and seasonality is one that cannot be overlooked. Typically, market activity slows in the winter and picks up during the spring and summer months. However, market seasonality varies region to region. Talk to your Windermere agent about the seasonality trends in your area and how they factor into your asking price. 
 Market conditions
Naturally, all sellers want to price their home competitively, but what a competitive price looks like depends on the market conditions, such as whether it's a buyer's or seller's market. Some sellers think that pricing their home over market value means they'll sell for more money, but the opposite is often true. Overpricing your home presents various dangers, such as sitting on the market too long, which can result in selling for well below what it's worth.
What's your home worth?
 Nothing can replace the professional knowledge and local expertise of a real estate agent, but automated valuation models (AVMs) can be a helpful first step in determining what your home is worth. Like comps, AVMs assess your home by comparing its information with the listings in your area.
If you're curious about your home's value, Windermere offers a tool that provides a series of evaluations on your property and the surrounding market. You can find it here.
These are the basic tenets for understanding what goes into the price of a home. When you're ready, we're happy to connect you with an agent who can interpret and expand on this information, perform a CMA for your home, and be the expert in your selling journey.
Whether you're starting a family, moving for your job, getting ready to retire or embarking on a new chapter in your life, when your home no longer suits your current situation, it's time to think about selling it. Although this can be a bit complicated, with the help of your agent, you can minimize the hassles, get the best possible price, and shorten the distance between "For Sale" and "Sold".
Price it right
If you want to get the best possible price for your home and minimize the time it stays on market, you need to price it correctly from the beginning. Your agent can give you a clear picture of your particular market and can provide you with a comparative market analysis (CMA). A CMA contains detailed information on comparable homes in your area, including square footage, date built, number of bedrooms, lot size and more. It lists pending sales and houses sold in your area in the past six months, along with their actual sale prices.
By comparing your home to similar homes in your neighborhood and reviewing their list prices and actual selling prices, your agent can help you arrive at a fact-based assessment of your home's market price.
Prepping your house for sale
You want to make a positive first impression when you list your home for sale. Here are some tips on how to enhance your home's best features:
Work on your curb appeal
Get rid of moss on your roof. Power wash your front walk, porch, deck and patio. Mow the lawn, trim the hedges, weed the flowerbeds and add spots of color with container plants. Clean all the windows inside and out and repair them if they don't open and close easily.
Refresh, repair and repaint
This goes for interiors and exteriors. If you see peeling paint, add a fresh coat. If your living room is bright lime green, consider painting it a more neutral shade. Make necessary repairs. You don't want to turn off a buyer with a dripping faucet, a broken doorbell, a clogged downspout or a cracked windowpane.
Deep-clean, from floor to ceiling
Clean rugs, drapes and blinds and steam-clean carpeting. Get rid of any stains or odors. Make sure kitchen appliances, cupboards and counters are spotless and that bathrooms shine.
Declutter and depersonalize
Clean, light-filled, expansive rooms sell houses. So be sure to downsize clutter everywhere in your home, including cupboards, closets and counters. You might also consider storing some furniture or personal items to make rooms look more spacious. Take advantage of views and natural light by keeping drapes and blinds open.
Make an impact on the market
If you want to sell your home, you need to go where the buyers are, and today they're on the Internet. According to the National Association of REALTORS®, in 2012 90 percent of homebuyers used the Internet as an information source, and for 41 percent of homebuyers it was the first step in the home-buying process.
By working with your agent, you can list your home on Windermere.com and other relevant websites. He or she will put together a listing with attractive photos, an appealing description and all the information a potential buyer needs. Your agent will also market your house, which may include advertising, direct mail and open houses.
Show your house
After you've taken care of all the repairs and cleaning tasks outlined above, your home is ready for its close-up: an open house. It's actually best for you and your family to leave when potential buyers are present so they can ask your agent questions. But before you go, you might want to:
·         Take your pets with you
·         Open the shades and turn on the lights
·         Light a fire in the gas fireplace
·         Bake cookies
·         Keep money, valuables and prescription drugs out of sight
Be flexible in negotiating
If you get offers below your asking price, there are a number of strategies you can try in your counteroffer. You could ask for full price and throw in major appliances that were not originally included in the asking price, offer to pay some of the buyer's fees, or pay for the inspection. You could also counter with a lower price and not include the appliances. If you receive multiple offers, you can simply make a full-price counter.
Your agent can suggest other strategies as well and help you negotiate the final price.
If your house doesn't sell or you've received only low-ball offers, ask your agent to find out what these prospective buyers are saying about your house. It might reveal something you can consider changing to make your house more appealing in the future.
Breeze through your inspection
When a buyer makes an offer on your home, it's usually contingent on a professional inspection. A standard inspection includes heating and cooling, interior plumbing and electrical systems; the roof, attic and visible insulation; walls, ceilings, floors, windows and doors; and the foundation, basement and visible structure. The inspector will be looking for cracks in cement walls, water stains and wood rot.
You can always opt for having an inspection done prior to putting your house on the market, so you can address any potential problems in advance. Your agent can give you several recommendations for qualified inspectors in your area.
Close with confidence
Whether this is your first time or your tenth, your agent can help guide you though the complex process of selling a home. Moreover, he or she can answer any questions you may have about legal documents, settlement costs and the status of your sale.
Your agent's expertise, resources and extensive network also work for you when you're buying your next house. Even if you're moving out of the area, your agent can refer you to a professional agent in your new community.
If you have questions about the buying or selling process, or are looking for an agent in your area, we have professionals that can help you. Contact us here.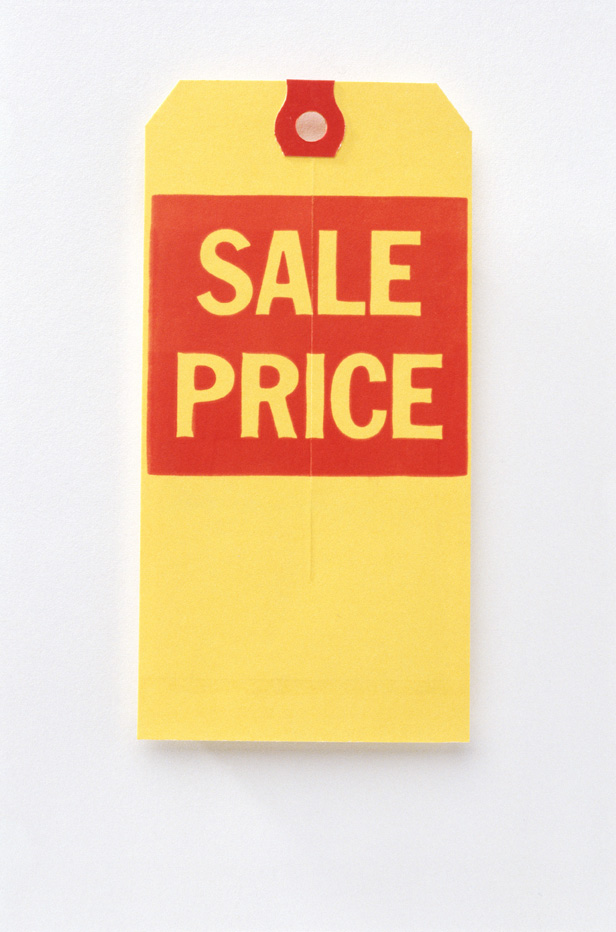 When it comes time to sell a home, most people want the property to sell quickly for the highest possible return. Setting the correct listing price is the most important step in reaching this goal. Price a property too low and it might sell quickly, but you could pocket less profit. Set it too high and you run the risk of pricing yourself out of the market.
Why overpricing a home is risky
Some sellers want to list their home at an inflated value, believing that they can always lower the price down the road if needed. But this can be a risky strategy. New listings generally get the greatest exposure in the first two-to-four weeks on the market, so setting a realistic price from day one is critical. If a home is priced too high, your strongest pool of prospective buyers is eliminated because they think it's out of their price range.  Conversely, buyers who can afford it will compare it to other homes that have been fairly priced and decide that they can get more home for their money elsewhere.
Once it has been decided to reduce the price, you've unnecessarily lost time and money. Your strongest prospective buyers may have found another home, while the over-inflated price could result in a negative impression among agents and buyers who are still in the market. Not to mention, reengaging buyers after those first critical few weeks can be very challenging. As the saying goes, "time is money"; so the longer a home is on the market, the lower the selling price will likely be in relation to the initial listing price.
Setting a home price too high has other costs
When a home languishes on the market, the seller loses in a number of ways. Each month the home goes unsold, is another month of costs to the owner in mortgage payments, taxes, and maintenance—expenses that are not recovered when the home is sold. Furthermore, until the house is sold, the owner is on hold and can't move forward with whatever plans prompted the decision to sell. If the seller is still living in the home, it can also be fatiguing to keep the property in ready-to-show condition month after month.
How to set the right price for a home
It's not easy to be objective about your own home. That's why it's best to have a real estate professional work with you to set a reasonable price. According to a study done by the National Association of REALTORS®, homes that were sold using a real estate agent netted an average of $25,000 more than those without agent representation.
There are a number of factors that your agent will consider when determining a sales price for your home. Here's a quick overview.
Comparable sales. One of the best guides to pricing your home is knowing what recent buyers were willing to pay for similar homes in your area. So, one of the first things your agent will do is prepare a Comparative Market Analysis (CMA). A CMA is a written analysis of houses in the community that are currently for sale, homes that have recently sold, and homes that were offered for sale but did not sell. While no two homes are identical, the report highlights only homes that most resemble yours. The CMA will include details about these properties, such as the number of bedrooms and baths, square footage, noteworthy amenities—and the listing price and sale price. The report will also include the Days on Market (DOM) for each property, which is the number of days it took to sell the home once it was listed. The CMA helps determine a price range that will be appropriate for your home.
Unique property features. Since no two homes are exactly alike, looking at comparable sales is just one part of the equation. Many properties have distinctive features that add to their overall value when it comes to pricing. The importance buyers place on different features can vary by region, but examples might include a particularly pleasing view, artisan-quality interior detailing, outdoor entertaining space, or exceptional landscaping.
Current market conditions. The real estate market is constantly fluctuating, and those cycles have a direct impact on pricing. Here are some of the market conditions an agent may consider when evaluating how to price a home:

Are home prices trending up or down?

How quickly are homes selling?

Is the inventory of homes on the market tight or plentiful?

Are interest rates attractive?

How is the overall economy performing? Is the local job market strong or in decline?
Other factors that can impact pricing include the condition of the home, seasonal influences (i.e. summer versus winter), condition of surrounding neighborhood, local amenities, and how quickly the seller needs to move.
There are a lot of factors that go into setting a home's sales price, but it's by far the most critical step in the overall selling process. The best course of action is to look to your real estate agent for guidance; they have the experience and market knowledge that will help you achieve your goals and reach a desired outcome that best fits your individual needs.